SP11 Wijhe to Zwolle, The IJssel Delta
Time flies. It had already been three weeks since we had been hiking the Hanseatic Cities Path in Wijhe. When we booked and paid for the hotel last week, we had hoped for pleasant spring weather, not a bleak day with strong winds and wintry showers. Before we left home to hike leg SP11 Wijhe to Zwolle, we made sure we bundled up.
At nine o'clock, we were on our way again. We strolled through Wijhe towards the IJssel. The storks are doing well in the IJssel delta. We saw many couples sitting on nests on poles. We followed the IJssel up to the nature reserve Tichelgaten Windesheim, just past the hamlet of Herxen. The nature reserve revealed a beautiful pond behind the trees, a bird's paradise. The privately owned Windesheim estate is an elegant 17th-century manor house with well-maintained gardens. Windesheim village has a peculiar church: it once was a brewery.
While walking on the dike along the Soestwetering, we got wind gusts with hail, snow, and rain. After grabbing our rain ponchos, we continued our walk through this ancient Dutch polder landscape – the canal was already dug in the 13th century to get rid of the water.
Near Zwolle, we walked downtown via the canal with houseboats, picturesque houses, spacious parks, and remnants of the old city wall. At the Vispoort bridge, we left the route and continued to the Campanile hotel.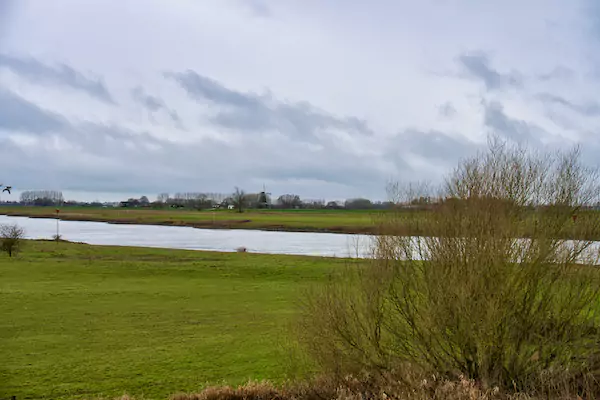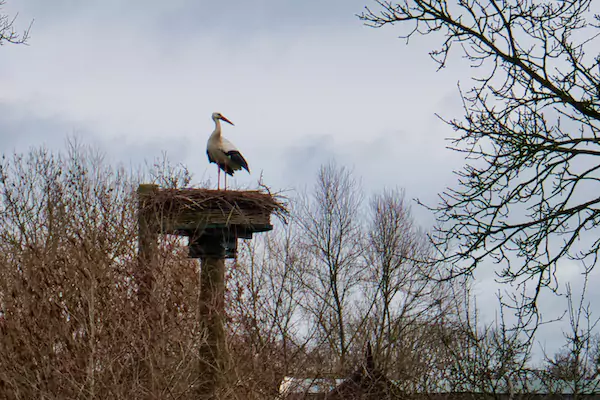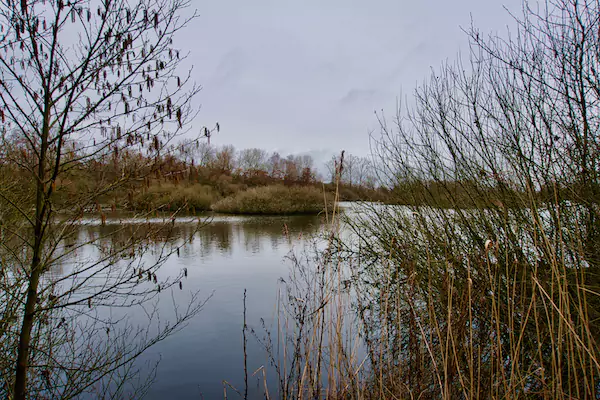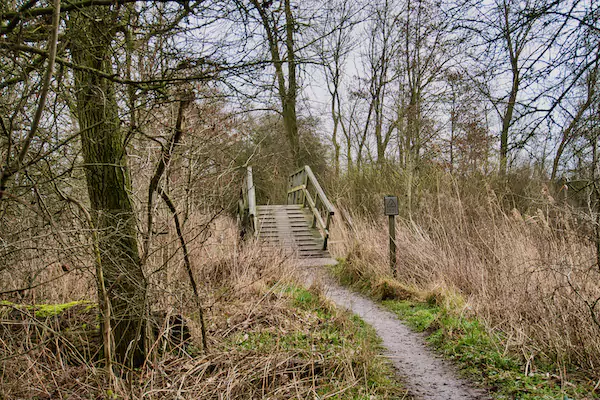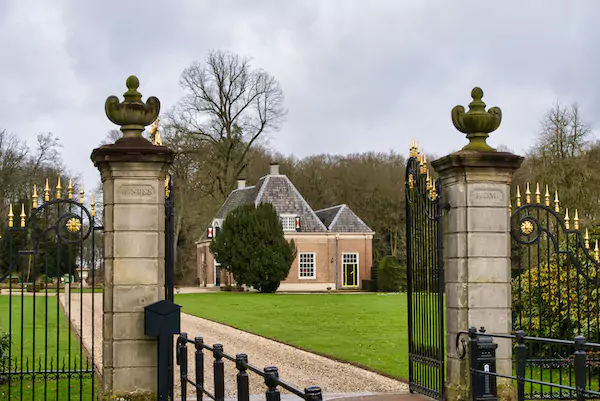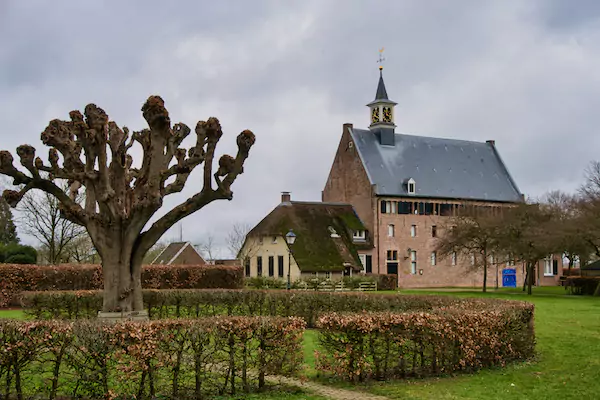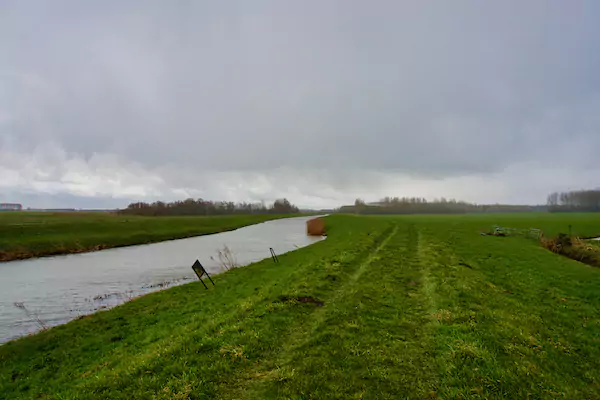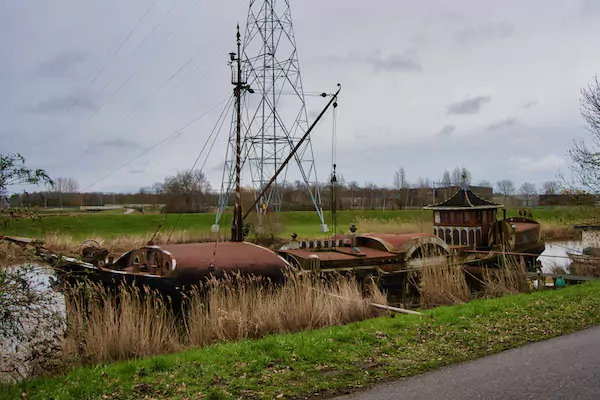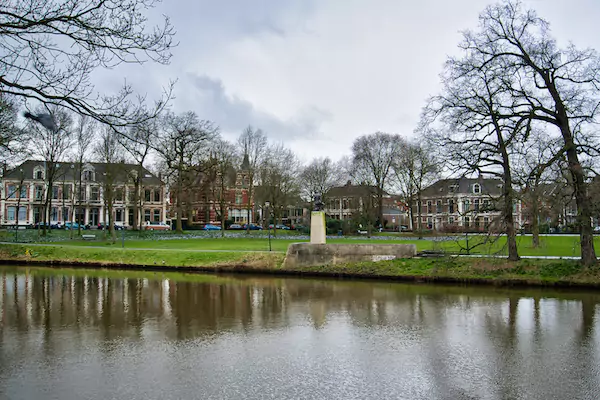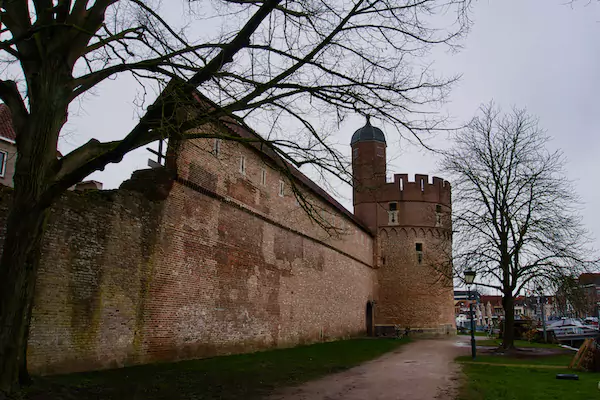 I was glad we had arrived at the hotel. We had been outside for more than six hours, walking 16 miles (26km) in challenging weather. Despite the extra layers of clothes, my body had become numb to the bone. I took a long bath to relax and reload. Since we were pretty pooped, we made it an early night after enjoying a quick dinner in the hotel's restaurant.