Mount Rainier National Park - Day 2
The weather looked promising! We saw a blue sky with a few clouds. So, six days after our first visit, we returned to Mount Rainier National Park to explore the Longmire area.
Wonderland, Rampart Ridge, and Trail of the Shadows Trails
We hiked parts of a long distance trail: we started at the Wonderland Trailhead to hike only a small section of this 93-mile loop that circles completely around Mount Rainier. This was a strenuous, steep two miles climb. The Wonderland Trail continued, but we turned left and continued hiking the Rampart Ridge Trail. The rest of the hike was easy: the first mile was relatively flat, and we only went downhill the last two miles. The ridge offered beautiful vista views of the mountains and Nisqually River.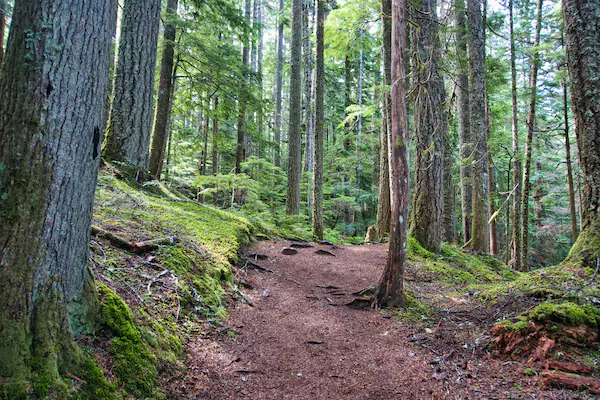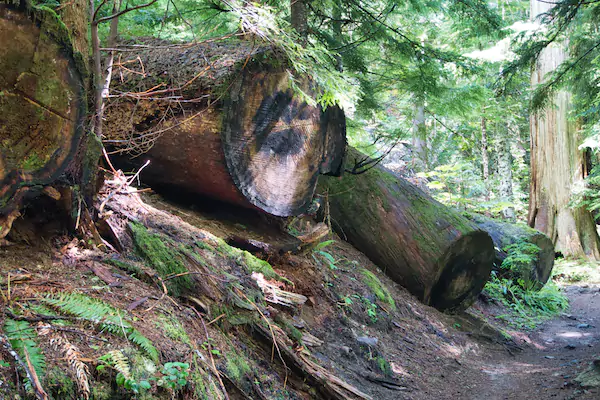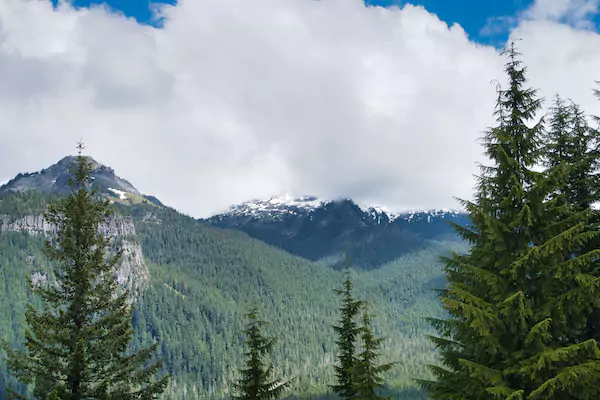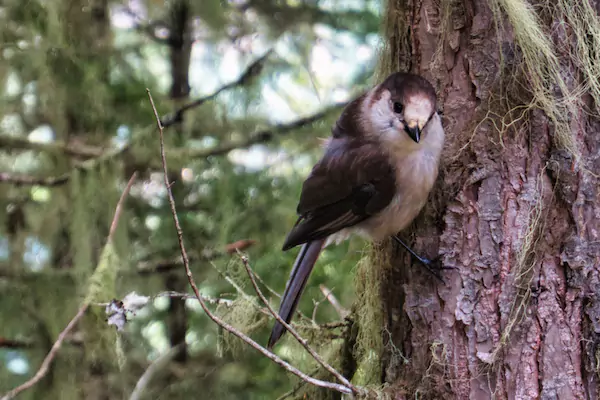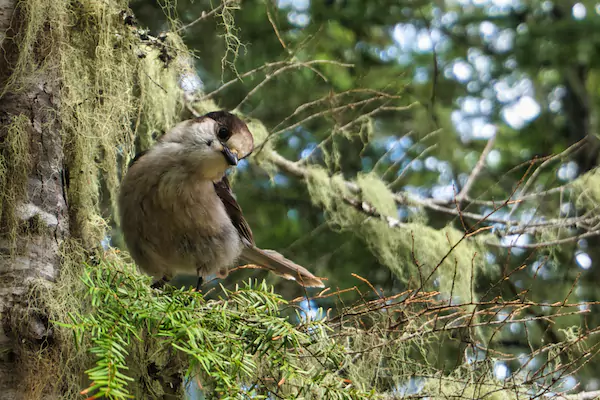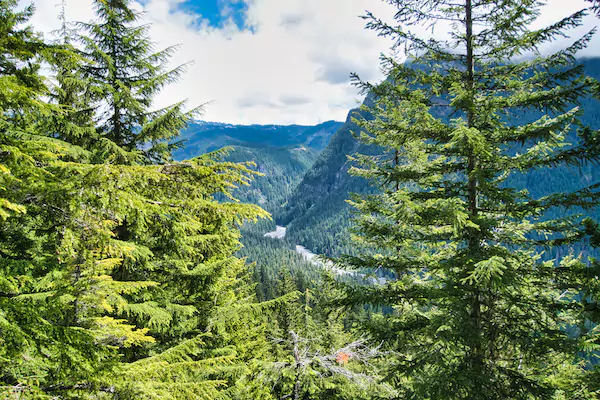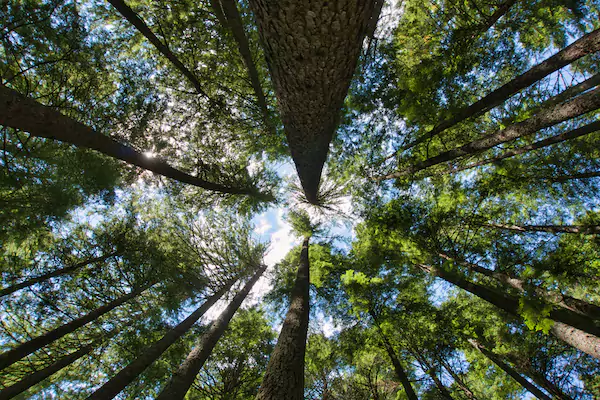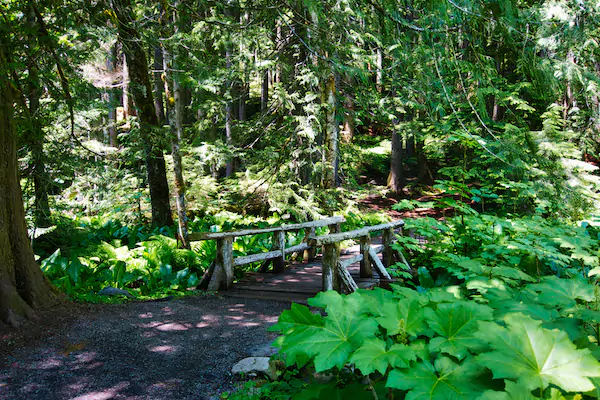 We also were greeted by two lovely curious birds. I believe they were begging for food. When they realized their efforts were fruitless, they flew away. The trees in this part of the forest were towering over us. For the last 200 yards, we followed the Trail of the Shadows, which navigated us through marshland and springs.
The Carter Falls & Madcap Falls Trail
After a quick lunch, we hiked The Carter Falls Trail. This trail coincides with the Wonderland Trail and follows the Paradise River upstream to Carter Falls. Henry Carter was a guide who built the first trail to Paradise Valley in the late 19th century. We saw Mount Rainier still hiding in the clouds while walking on Nisqually's riverbed. We crossed the river via an unstable-looking log footbridge. I concentrated on the log and held tight to the rail to avoid getting anxious. The rest of the hike was easy. As expected, the falls were natural gems in a beautiful setting.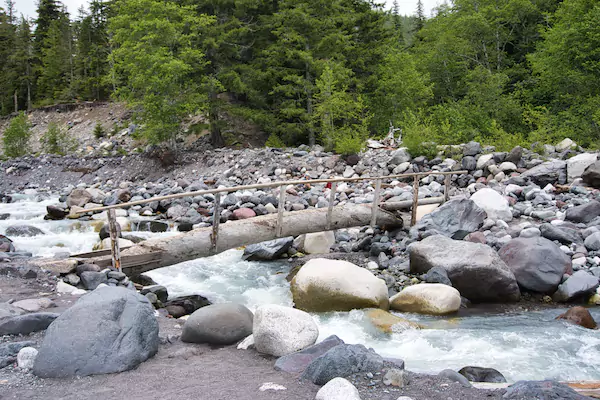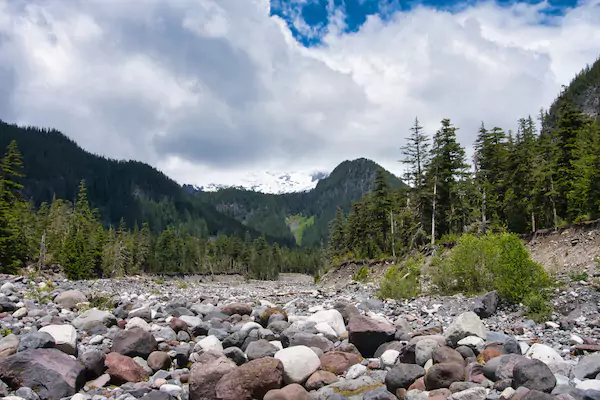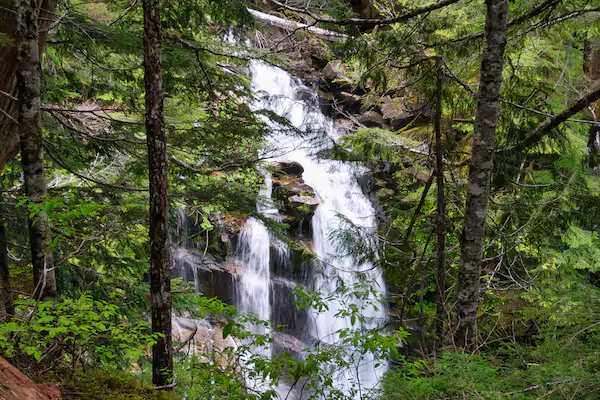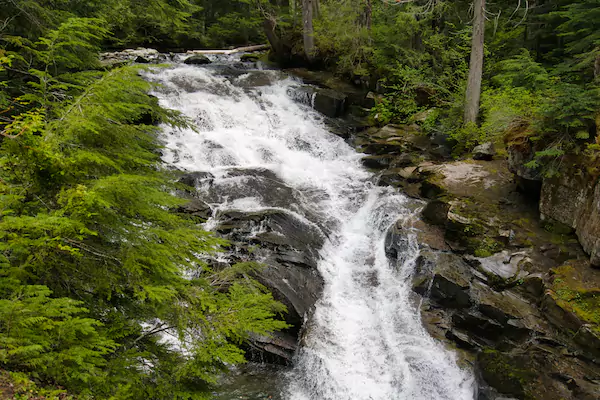 Around sunset, we went to Dog Wood Park In Eatonville, WA. After hiding all week, we finally could see and take a picture of Mount Rainier, the Monarch of the Cascades.