Our last day in our apartment in Hillsboro, Oregon. I am excited it is moving day! The day started very early because I woke up lying on the hard ground early in the morning. My air mattress had given up on me! Thankfully, tonight I will sleep in a comfortable, real bed again after a week on the floor! Unconventionally living our future life was simply just an idea two years ago. And now we are just doing it. It is time to enjoy and explore all the beauty in the United States of America.
After a quick shower and coffee to wake up, we started packing and cleaning the rooms. Since we have moved so many times these last 14 years, we each automatically start with our moving chores: Hubby packs, I clean and bring trash and items we don't need anymore to the waste container. I thanked the deflated air mattress and other now obsolete household items for their many years of service, and with a swing, I threw them in the disposal container.
At two o'clock in the afternoon, we were finally ready to leave four hours later than planned. Fortunately, Lake Wenatchee, WA, is – relatively speaking – not that far away. I was glad it would only be a 5/6-hour drive since the car was bursting at the seams. During our ride, we had to take a break now and then just to be able to stretch our legs. We envied our cats in their traveling basket; they had enough space to sleep peacefully.
We drove through the Columbia River Gorge (I-84 W). We stopped at Mitchell Point to stretch our legs and take a picture of the majestic river! We then took US-97 S up north, entering Washington. Although this part of the state is beautiful, it doesn't live up to its nickname, "The Evergreen State." A lot of golden grass in July, with once in a while a lost tree. We enjoyed the diverse scenery driving through Yakama Indian Reservation. Closer to Leavenworth, we entered the greener Cascades Range again.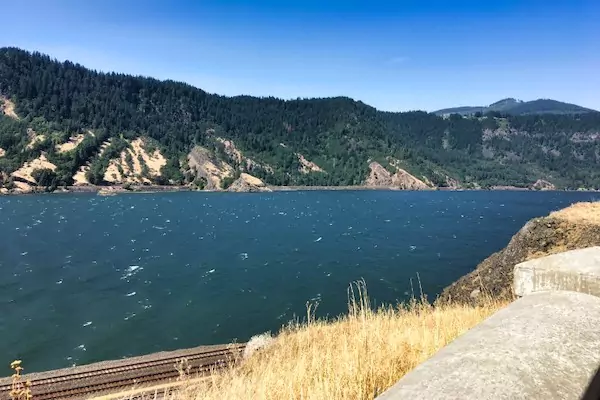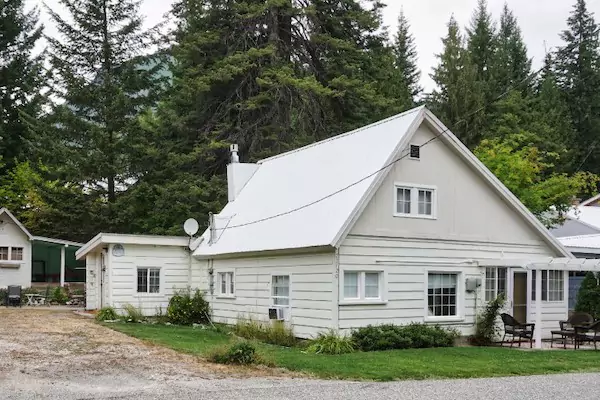 We arrived at eight o'clock in the evening — pleasantly surprised to find a cute little cottage that would be our home for four weeks. We are so looking forward to hiking in this beautiful Okanogan-Wenatchee National Forest.