Hiking in North Cascades National Park
We stayed in Sedro-Woolley, WA, mainly to visit our third and last National Park of Washington State, the North Cascades. In August 2020, we only drove the scenic route through the park and saw some overlooks. We already knew this national park's mountains are rough and steep, and the teal-blue lakes are mesmerizing. However, we wanted to come back because the only way to experience a national park's uniqueness is by putting on hiking shoes and hitting the trails.
The Secluded Happy Creek Waterfall
After picking up the brochure at North Cascades NP Visitor Center, we drove to the Ross Lake Trail parking lot to discover every parking spot was taken. Our brochure showed another parking place half a mile down the road at the Happy Creek Trailhead. There was limited parking at this trailhead; however, one spot was still available.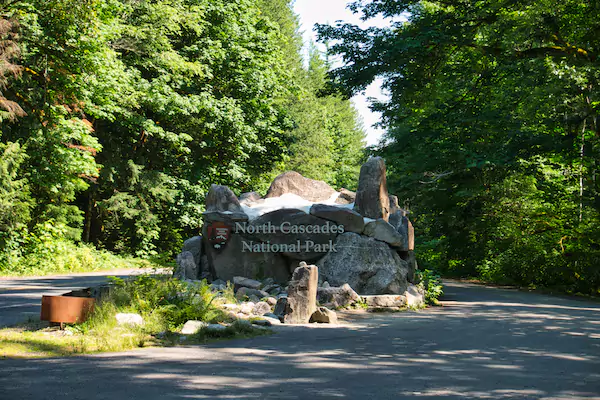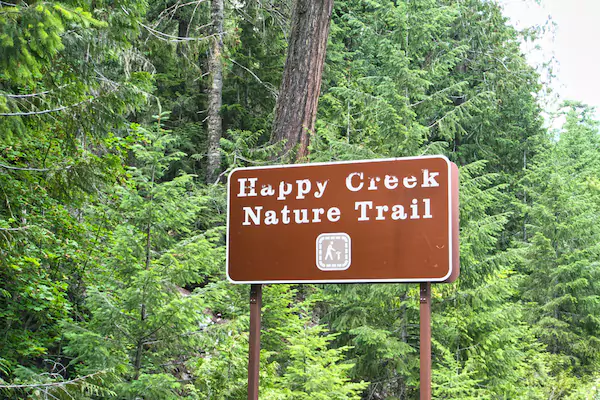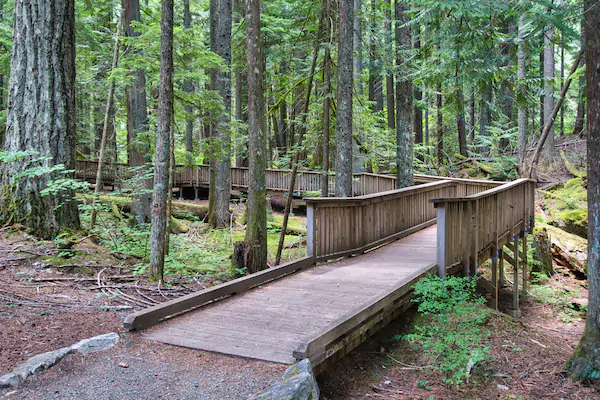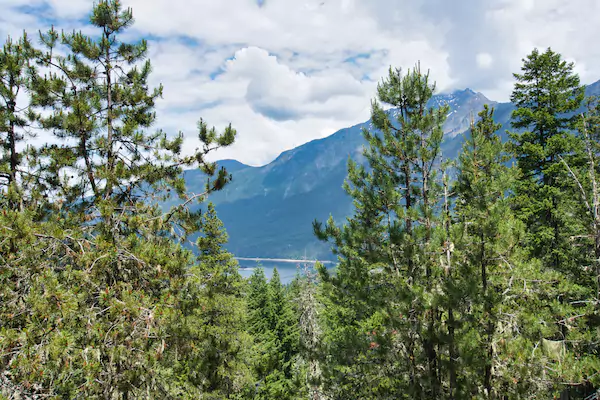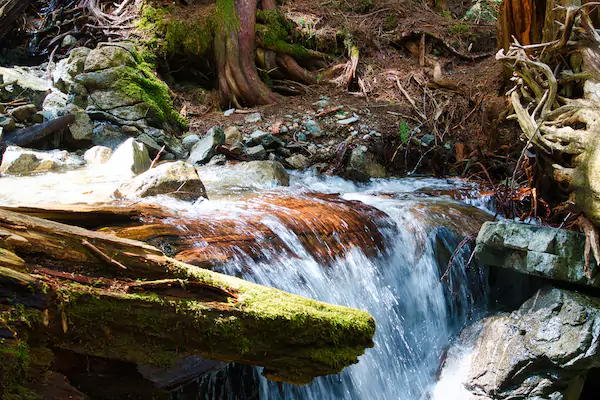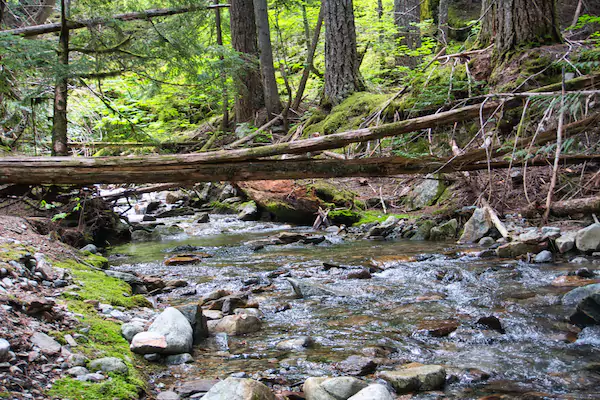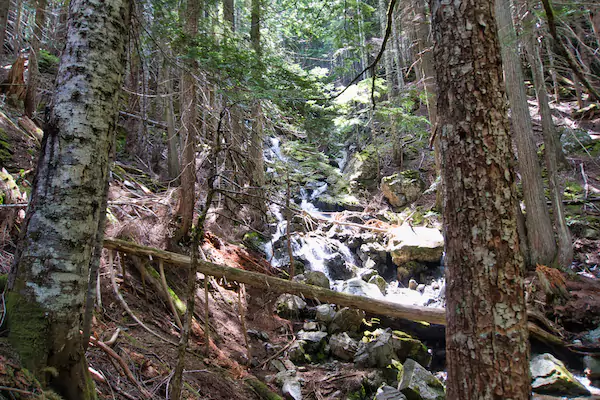 Because the trail seemed less busy than the Ross Lake Trail, we happily started with the Happy Creek Trail and hiked to the waterfall. The first part, over the boardwalks, was flat and easy, but the second part was rough and steep. The strenuous climb was definitely worthwhile, with mountain and lake views. And, of course, the secluded Happy Creek Waterfall.
Back at the parking lot, we walked to the Ross Lake Trailhead to start the trail recommended by the visitor center. We enjoyed the views of the mountains, lake, dam, and waterfalls; however, there were too many other walkers on this popular trail.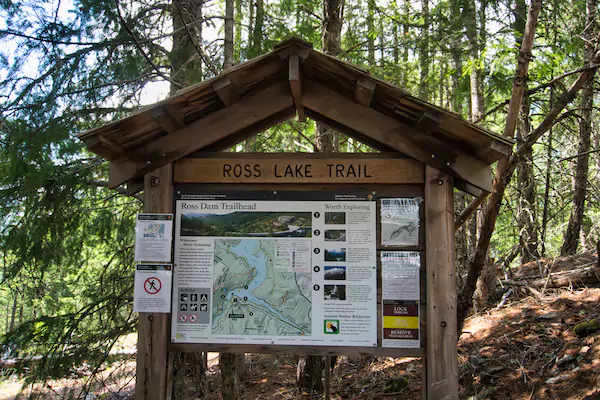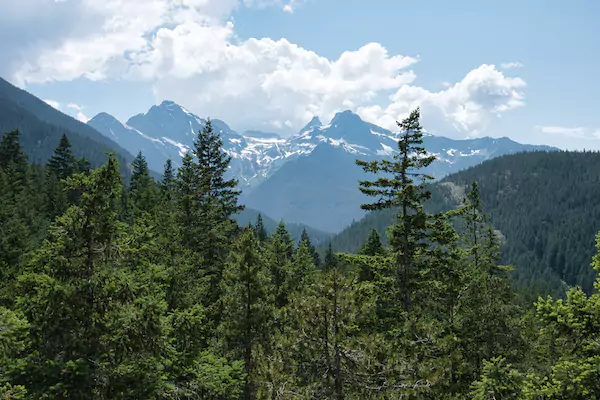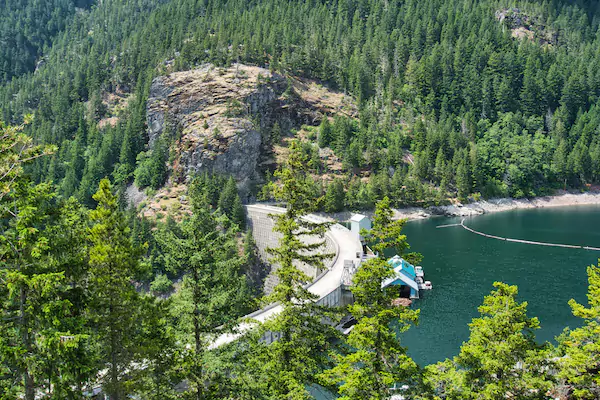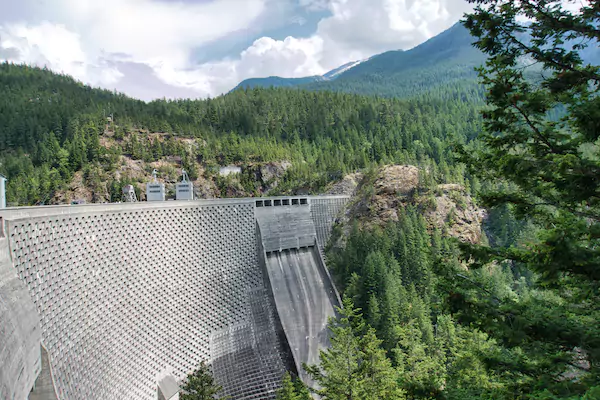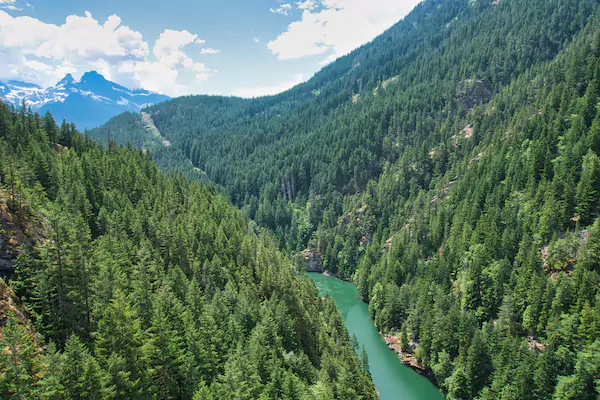 In hindsight, we were more impressed by the Happy Trail hike we accidentally picked that morning. It was rough, steep, and strenuous. The wilderness was exactly how we envisioned hiking in the North Cascades.