In June, rain at low altitudes, as in Eatonville, WA, would mean snow-covered or slippery roads at Mount Rainier National Park's high-altitude location. So, on two rainy days, we stayed in the area and visited some must-see or must-do local attractions.
Little Mashel River Waterfalls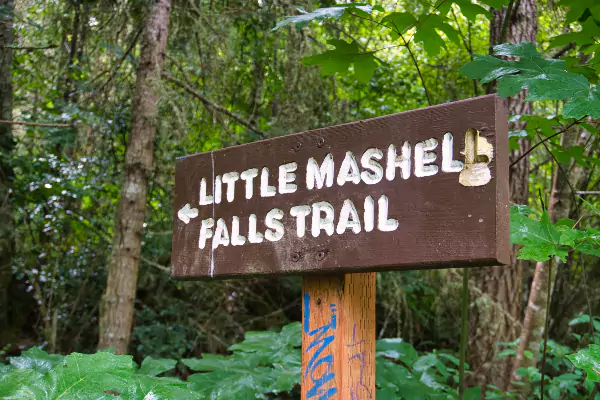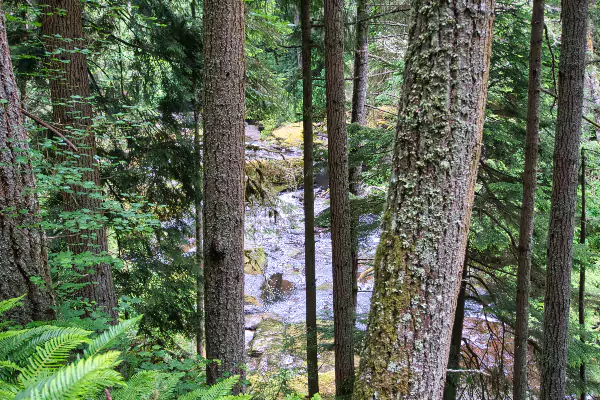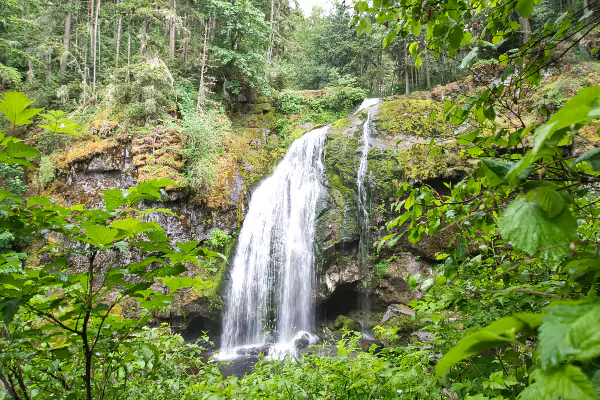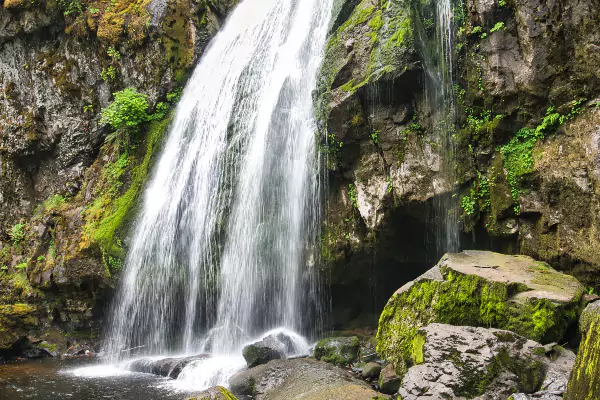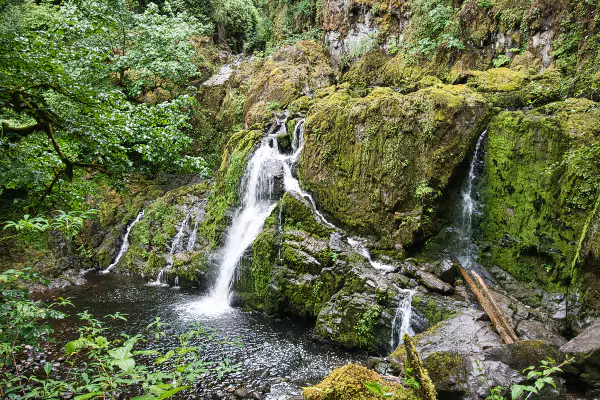 We hiked the Little Mashel River Waterfalls. This popular hiking trail leads through a sparkling green forest to three separate waterfalls, the Lower, Middle, and Upper Falls, ranging in height from 25 to 125 feet. Even on this rainy day, I loved seeing the serene falls, which still had enough water in late Spring. However, the most surprising one was the Middle Falls, the tallest of the three falls.
A day later, the weather forecast predicted still snow in Mount Rainier National Park. The Hugo Peak Trail was a great alternative to spend the day. From the start, we had to climb up through the forest. After gaining 800 feet, we reached the summit. The challenging but rewarding two-mile climb was definitely worth the stunning view of Eatonville.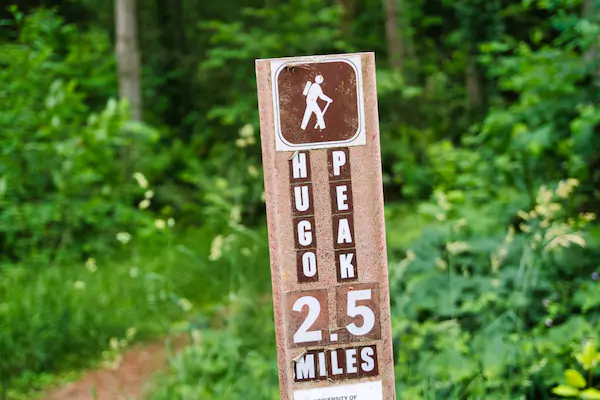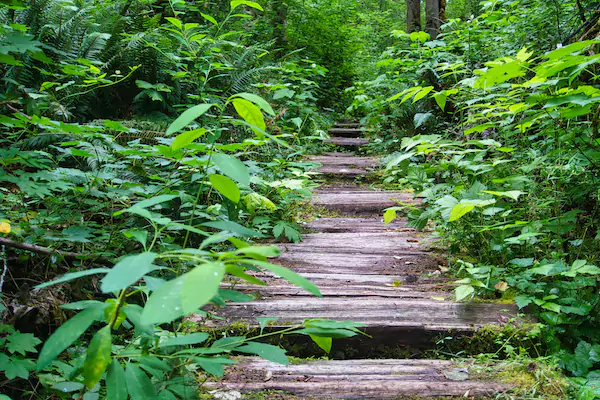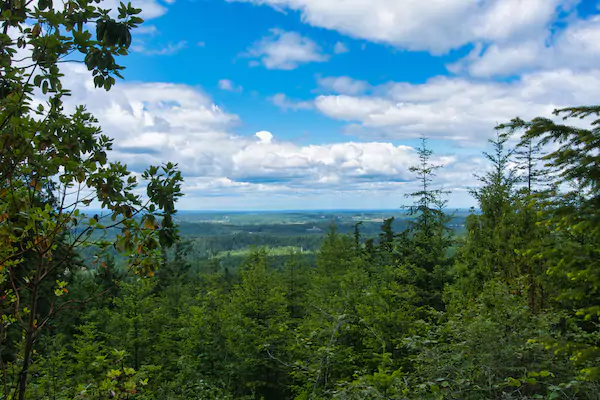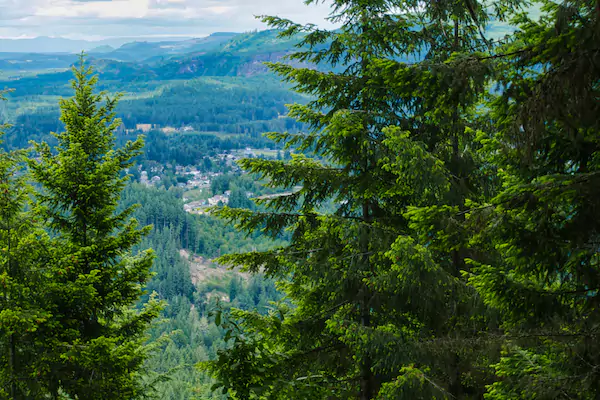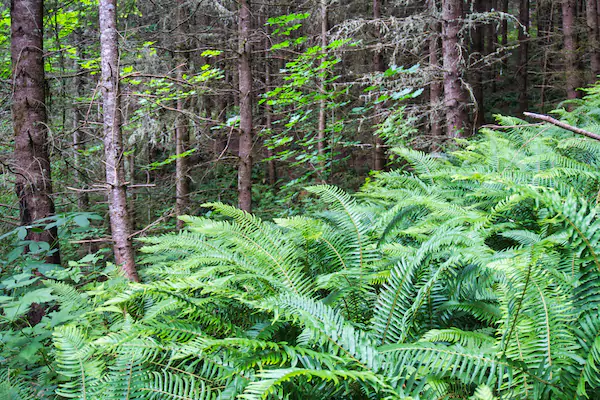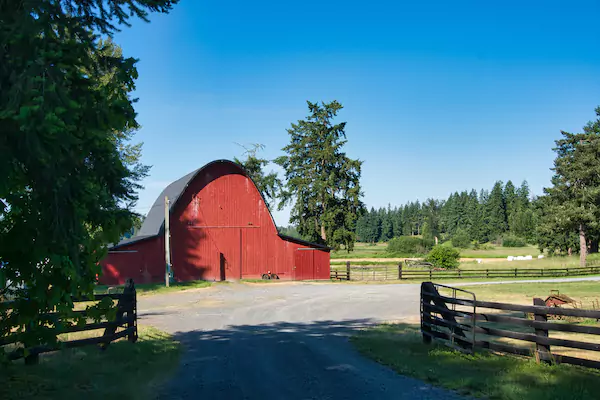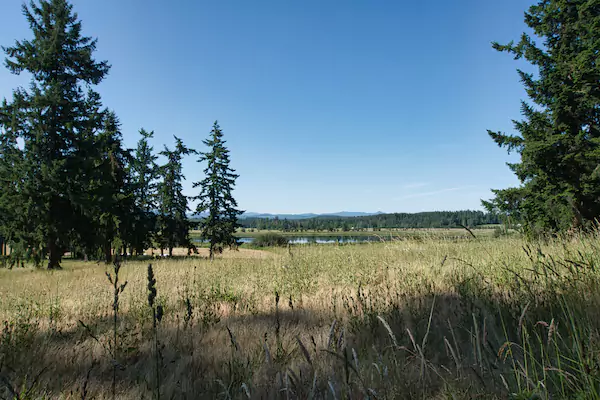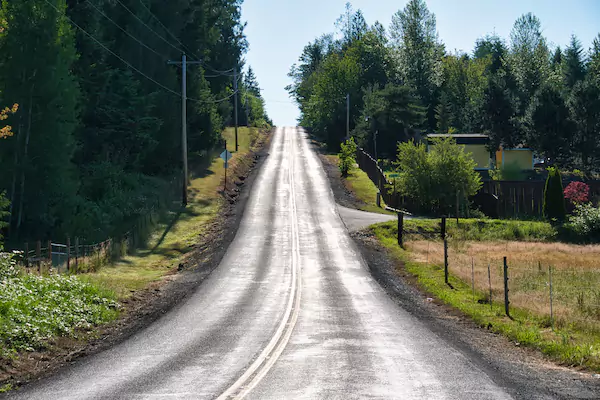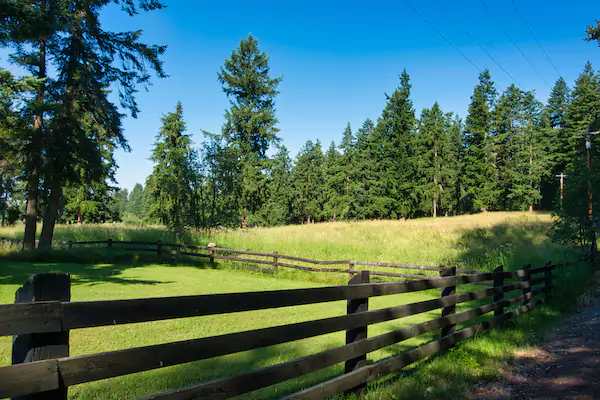 On the days we only went out to do our grocery shopping, we walked near the farm early in the morning along a quiet road with hardly any traffic. The views were stunning here as well.
And The Travels Continue ...
And before we knew it, it was time to load the car again and continue our travels through the States. We enjoyed our ten days here, but we believe Hemmes was ready to go. Dogs are obviously not his favorite animals.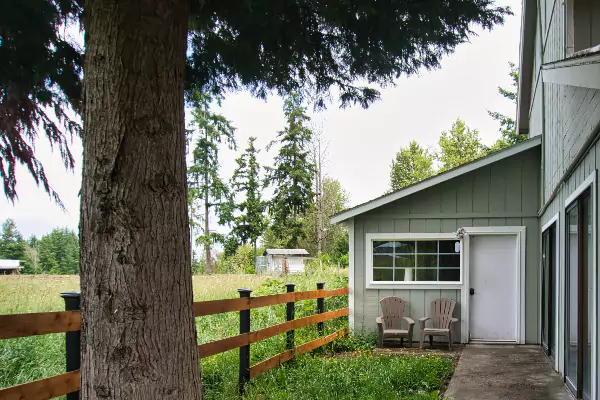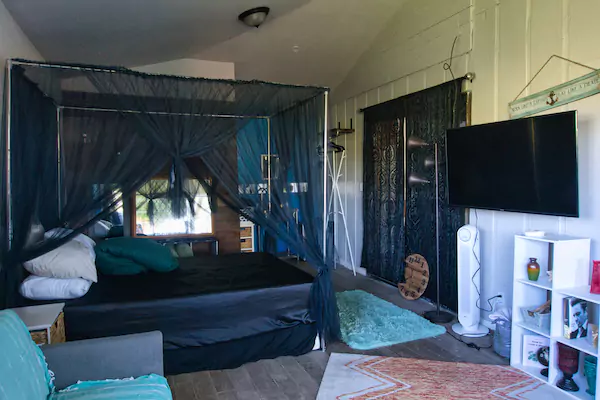 Just before 11 am, we drove off to our next destination, the "Gateway to the North Cascades," also known as Sedro-Woolley.