We stayed a week off the grid (no internet) at an Airbnb on a farm near Sedro-Woolley with the Cascade Mountains to the east, the Puget Sound to the west, and the Canadian border to the north. Our Airbnb was a convenient one-room apartment with spectacular mountain views. The quiet property felt like an open-air museum with antique, rusted farm equipment exhibited as art. The mother and daughter owners have put a lot of TLC in their 20 acres in the heart of Skagit Valley.
While driving through the area, we noticed several Dutch family names. Many Dutch farmers emigrated to this area to build a new life after WW2. And apparently, they wanted to remember their roots with a Tulip Festival each year in April.
Sometimes, I started the day with a beautiful, inspiring walk on a rural farm road, enjoying Skagit Valley's beauty, with old and modern farms, forgotten barns, relaxing cows, colorful wildflowers, and the mountains on the horizon. The valley is dominated by the magnificent Skagit River that runs and flows for 230 miles (370 km) from the North Cascade Mountains (starting in British Columbia, Canada) to Puget Sound, WA.
We visited "the Gateway to the North Cascades" several times. Sedro-Woolley, WA, is a former log town with a charming center where you can see multiple wood-carved statues. Being off-the-grid, with no WiFi or phone service, was fine so long it meant not being able to watch Netflix, etc. However, after a few days, we wanted to connect with family, friends, and the rest of the world by getting, reading, and answering emails or messages.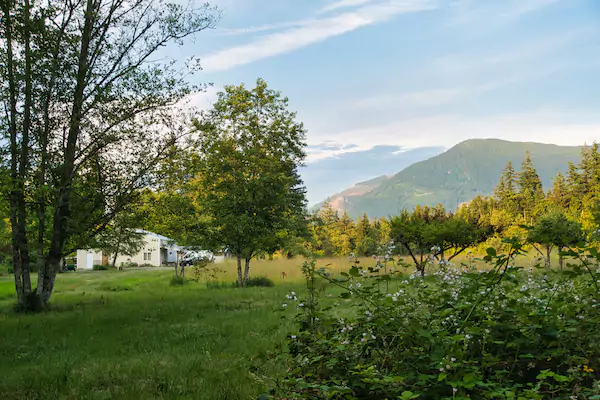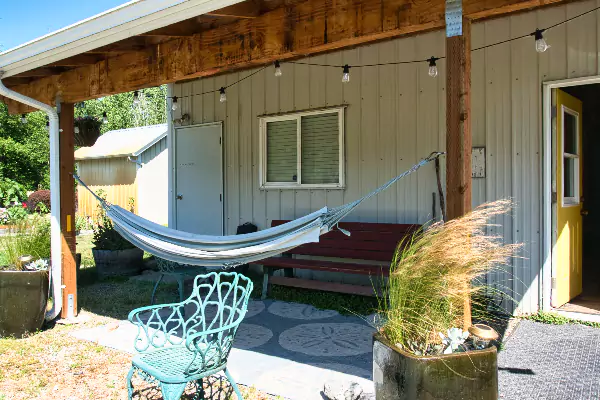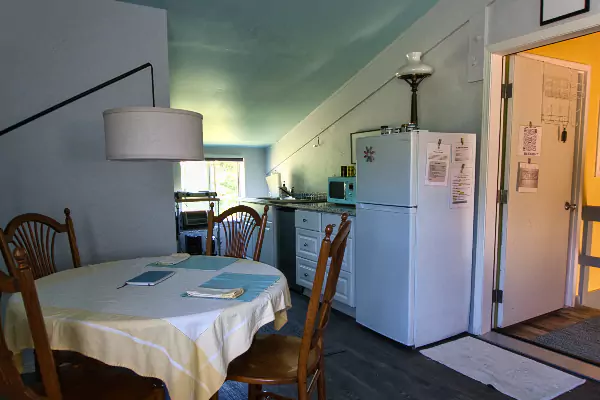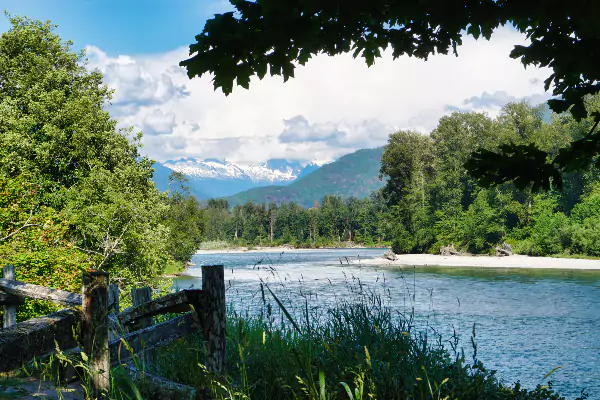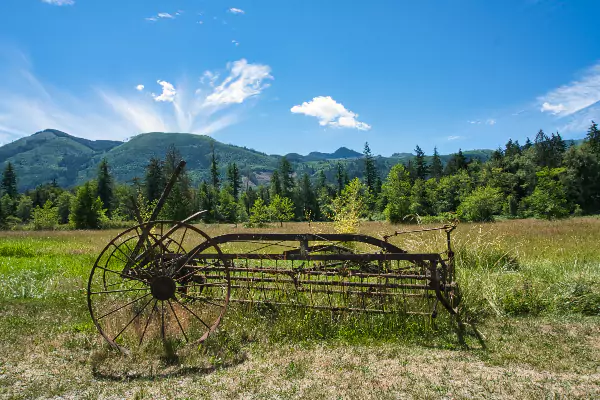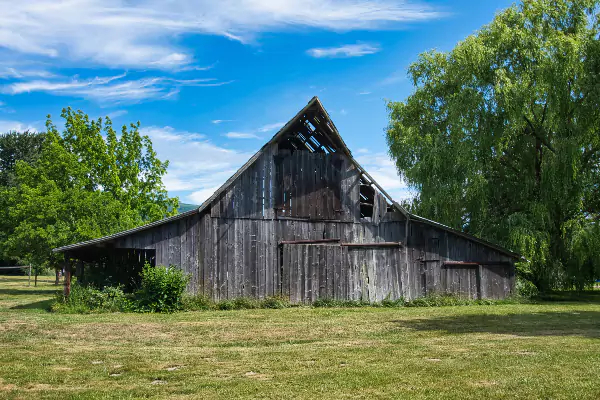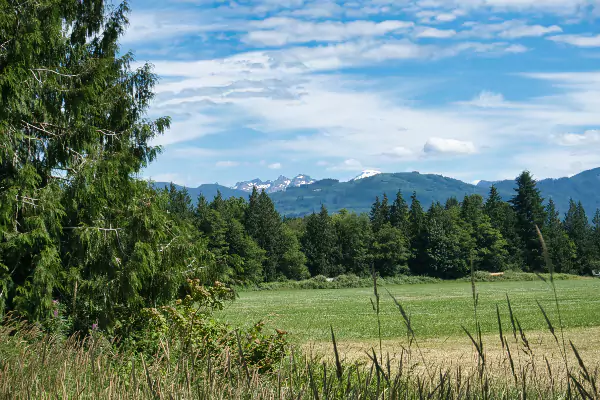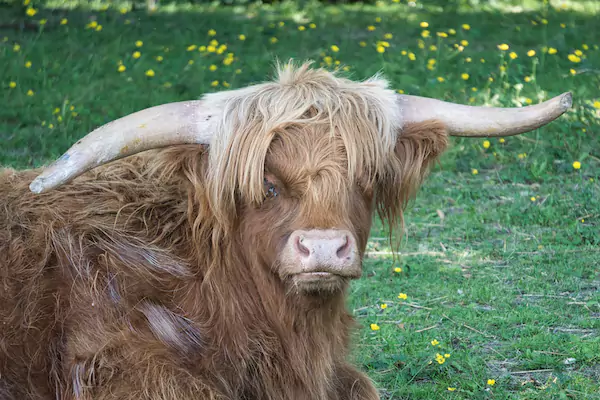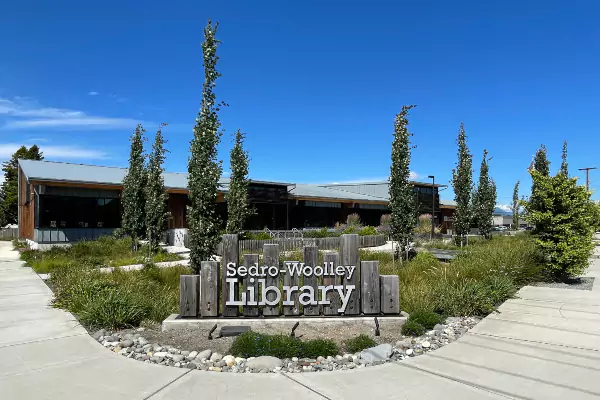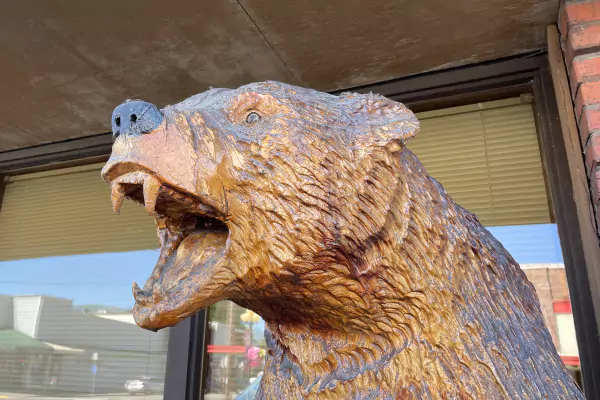 So occasionally, we went to Sedro-Woolley's brand-new, comfortable library to catch up with our "internet" work! I felt as if I was going back to my work at the office 🙂