We went abroad to visit Vancouver, BC, a two-hour drive from Glacier, WA. We parked in Stanley Park, the first recommended point of interest.
Stanley Park and its Seawall
Stanley Park is a 1,000-acre park with half a million trees in Vancouver. We immediately felt at home, seeing the many cyclists cycling on the Stanley Park Seawall. This paved path winds around the outside of the park's peninsula. We followed the seawall downtown getting magnificent views of the Port of Vancouver, the mountains, and the city skyline. The Girl in a Wetsuit, a life-size bronze sculpture, reminded me of the Copenhagen mermaid. We walked underneath The Brockton Point Lighthouse's base. The lighthouse, painted white with a red stripe, was built in 1914 and became inactive in 2008.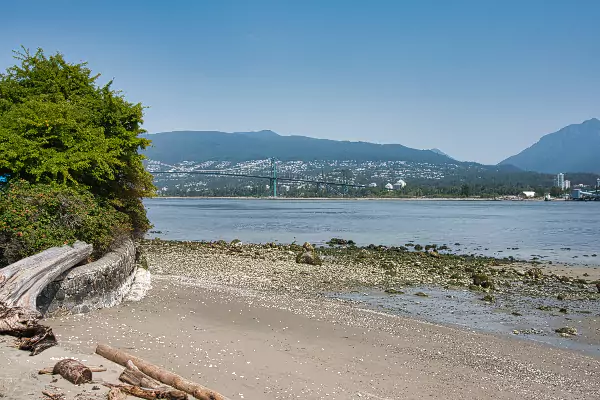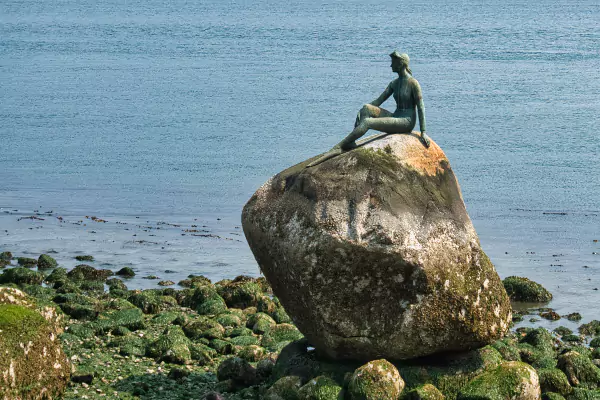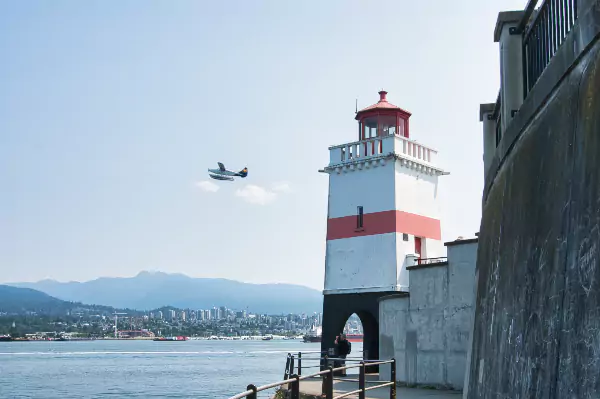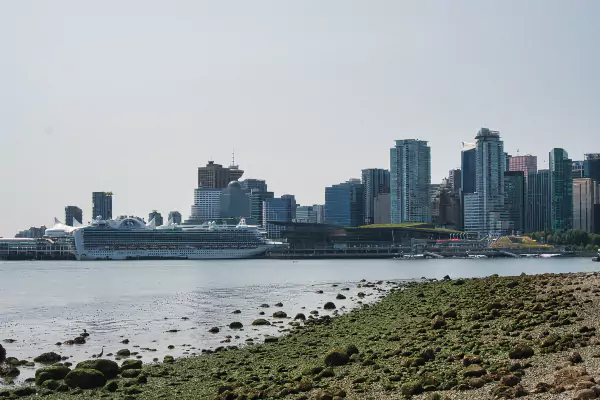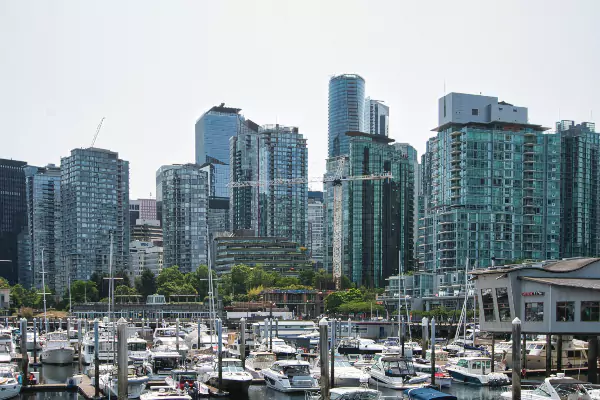 Port of Vancouver, Canada Place
We strolled to the Port of Vancouver, Canada's largest port, and Canada Place in downtown Vancouver near the water. This landmark includes a cruise ship terminal, a hotel, and a convention center. Canada Place's five white sails are a well-known Canadian icon. A huge cruise ship was lying in the terminal. I don't believe I will ever set foot on an enormous floating, tilted skyscraper!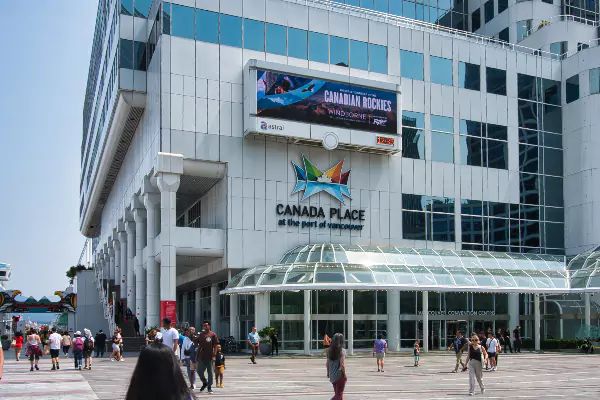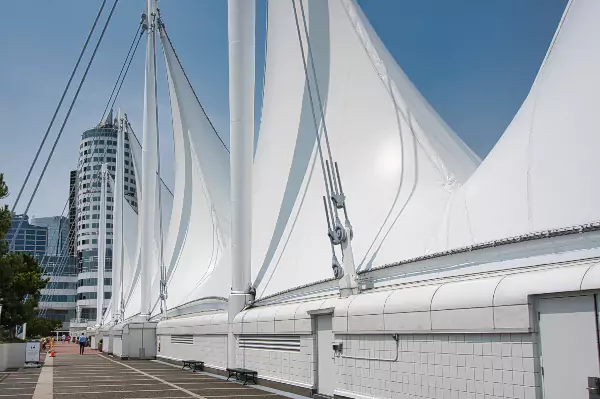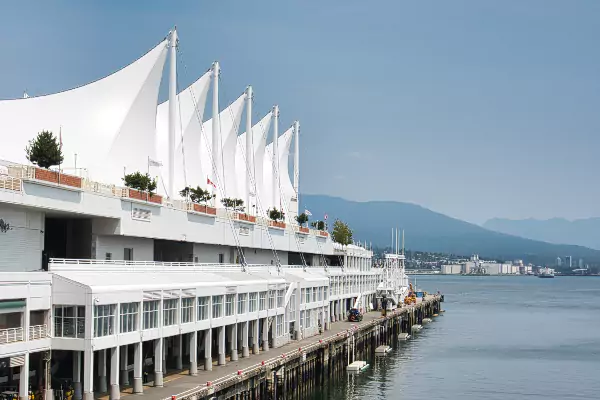 Our next stop on this Vancouver one-day trip was Gastown, one of the oldest parts of Vancouver. Gastown has a charming European-feeling character with cobblestone streets and brick buildings. , we saw another popular landmark, the Steam Clock. The clock whistles every 15 minutes and puffs steam every hour, today powered by electricity. We still saw the smoke hanging above the clock just after 1 pm, and a few minutes later, we heard the whistle!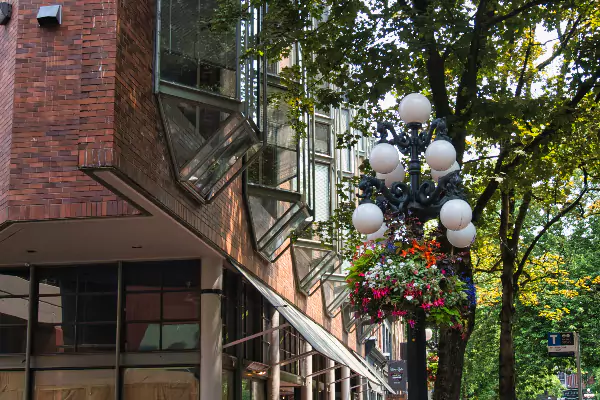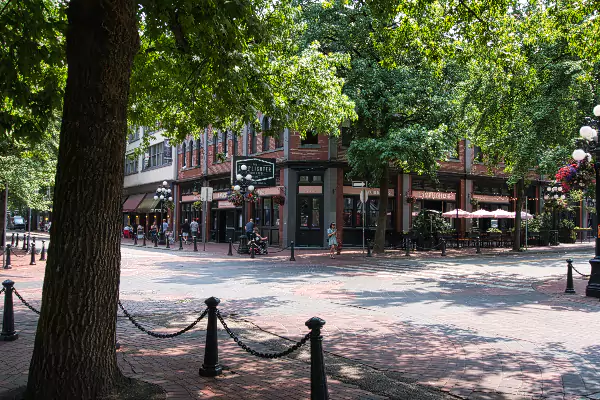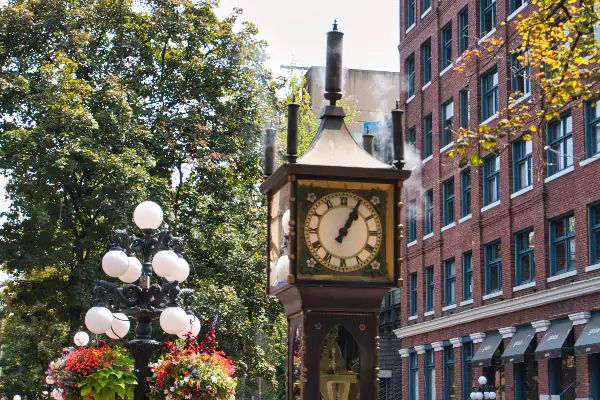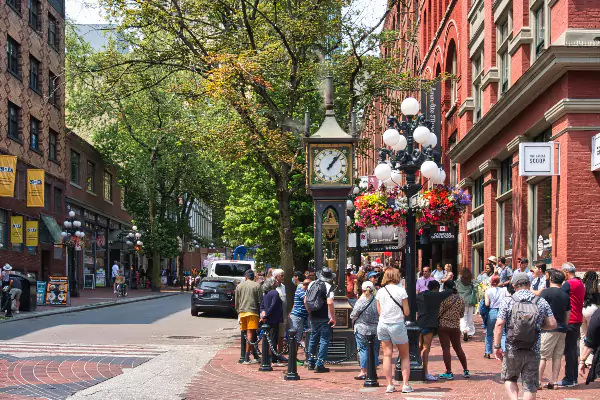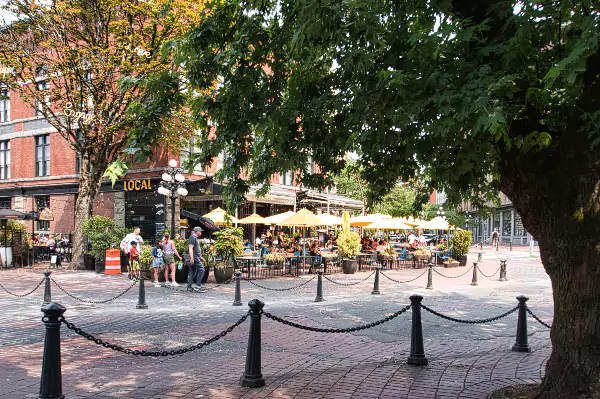 After lunch, we visited China Town. Chinatown Vancouver is the largest Chinatown in Canada. A Millennium Gate, a two tile-roofed arches in the traditional Chinese style, marks Chinatown's entrance. The Dr. Sun Yat-Sen Classical Chinese Garden is absolutely breathtaking.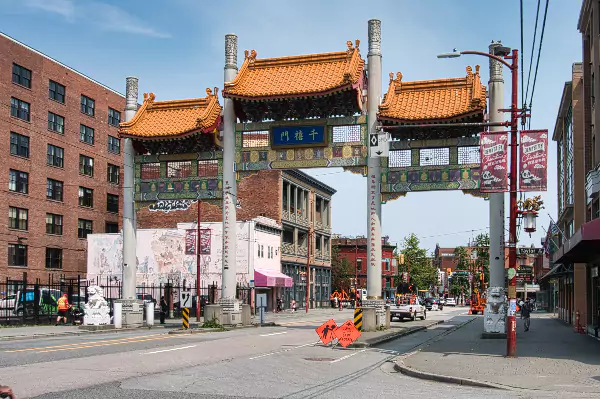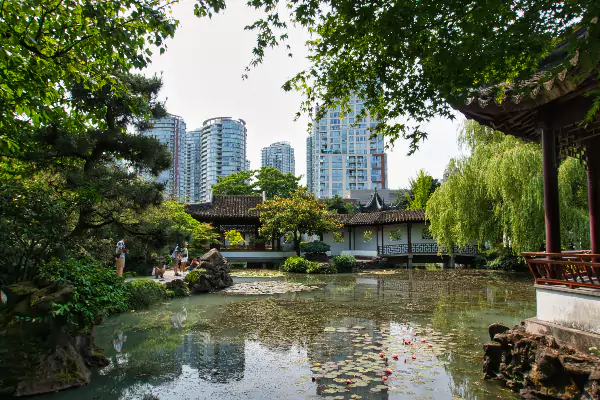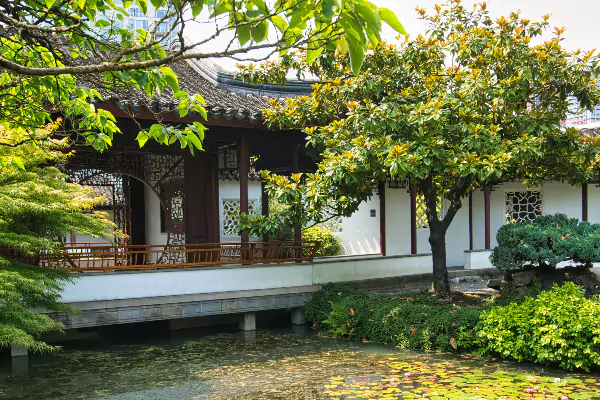 Via Robson Street, Vancouver's popular shopping street with high-end fashion stores, we returned to Stanley Park. After 6 hours, having walked 11 miles, we were back at the parking lot after a fantastic day in amazing Vancouver, BC, Canada.