We spent the day exploring Bellingham, WA, a coastal city in Whatcom County, just one hour away.
We started at Whatcom Falls Park with a beautiful walk along the creek's forested trails to the stunning upper and lower Whatcom Falls. The Grand Stone Bridge you cross over in front of the falls is also gorgeous! The bridge was built with Chuckanut sandstone salvaged from a downtown building between 1939-1940. We followed the trail to an old trestle in the park's heart. It was constructed in 1915 to transport lumber from Bloedel-Donovan Larson Mill to the Bellingham Bay waterfront until 1959. I made one of the last pictures because the unstable trestle will be demolished this summer!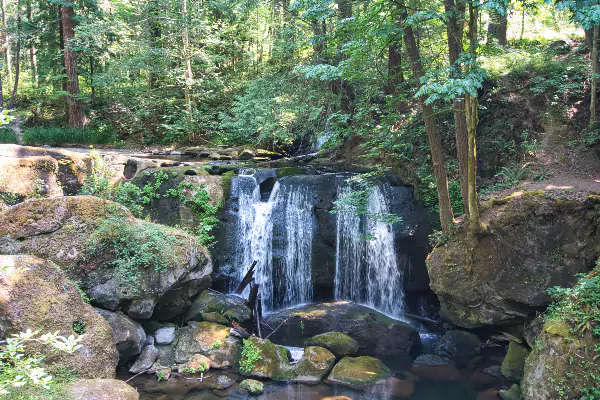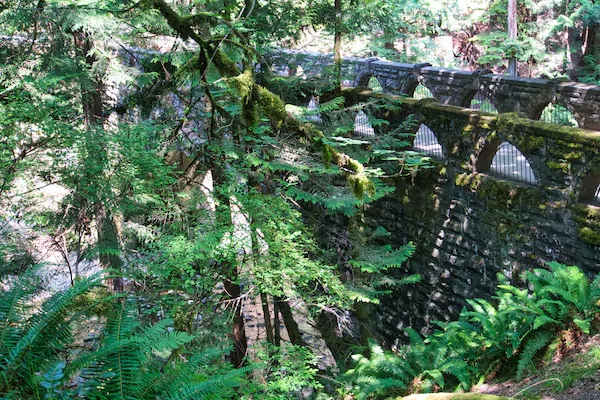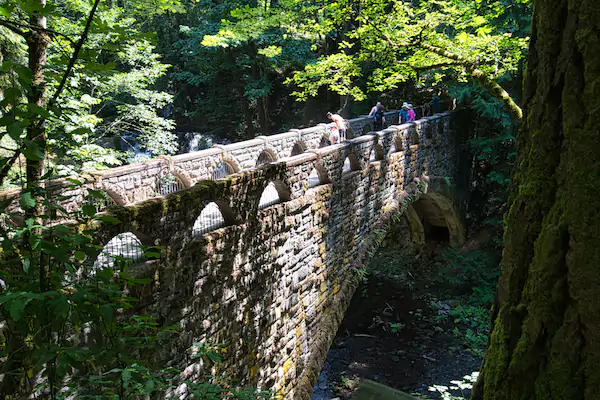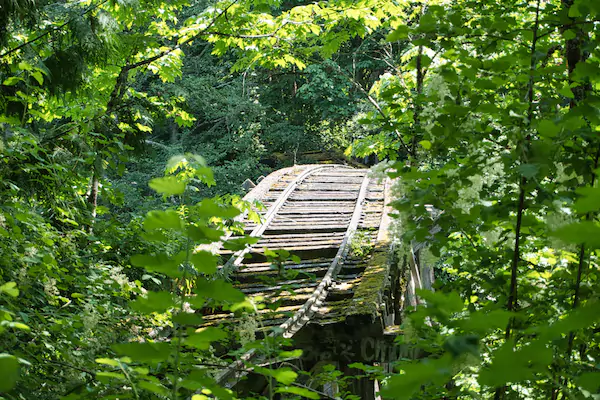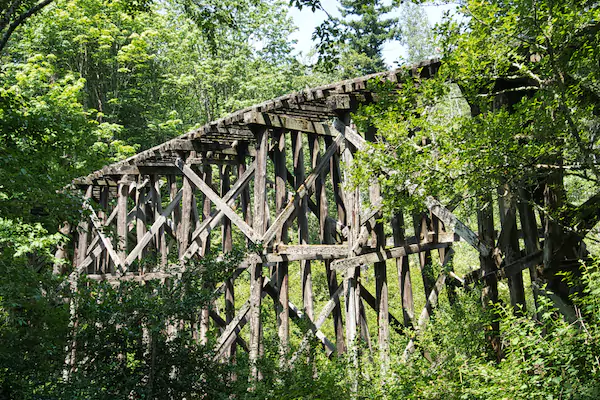 We continued to Bloedel Donovan Park, located at Lake Whatcom. The temperature was perfect, and many people were enjoying the water. The lake, the people, and the atmosphere reminded me of my youth, spending the days near the Frisian lakes with activities such as swimming, windsurfing, sunbathing, and hanging out with friends. Fun times!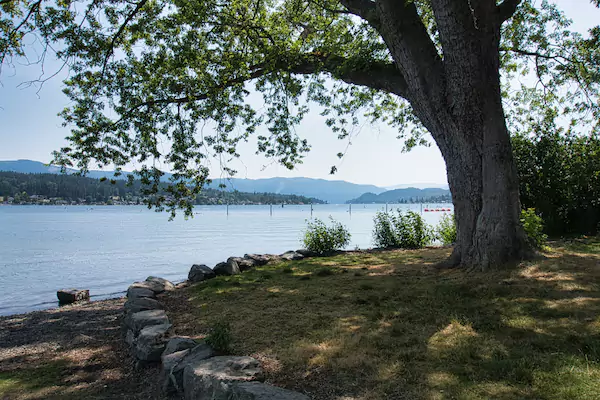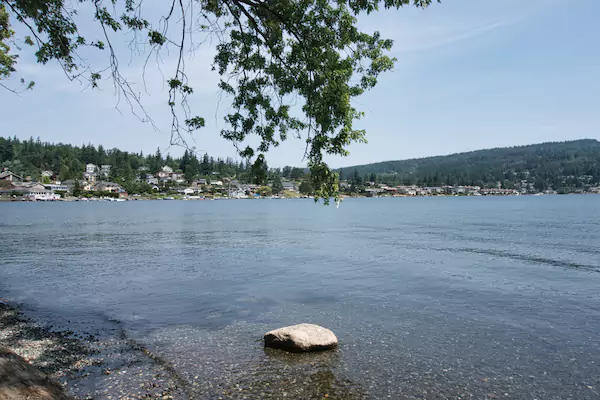 Our next stop was Boulevard Park which offered stunning views of Bellingham Bay and the surrounding mountains. We walked an over-water way to the Taylor Dock. It's hard to imagine this shoreline was a wasteland fifty years ago, polluted by industrious activities such as coal mining, gas production, and salmon canneries. The sculpture Grace is an artistic reminder of that time: she is balancing on a large pile of tin waste, a by-product of can manufacturing.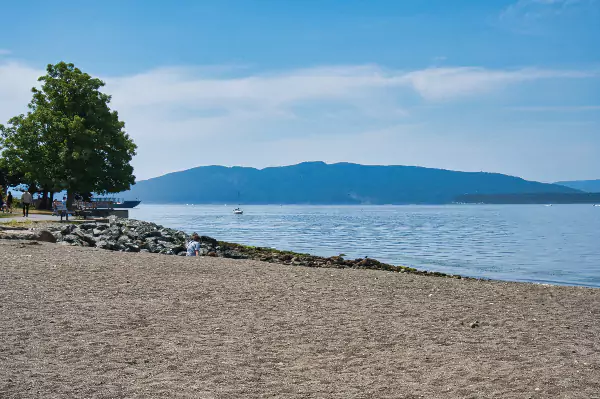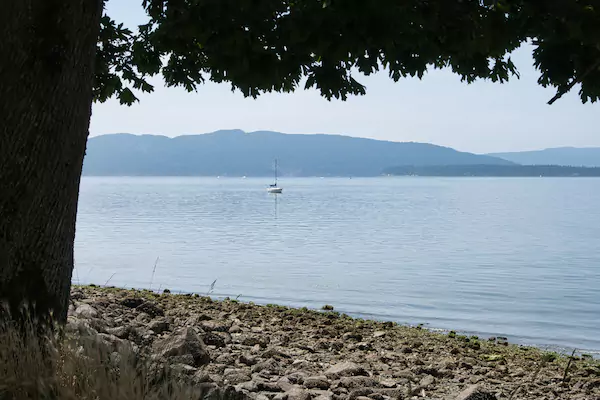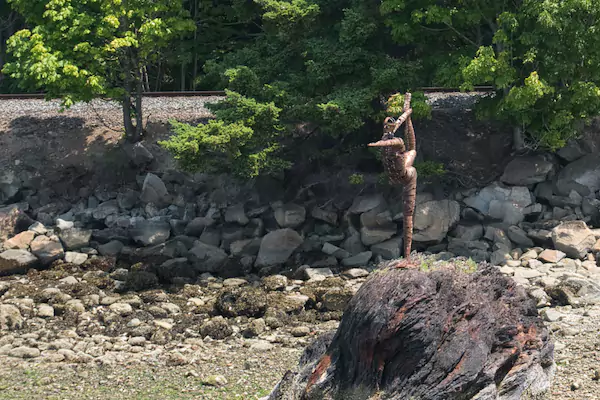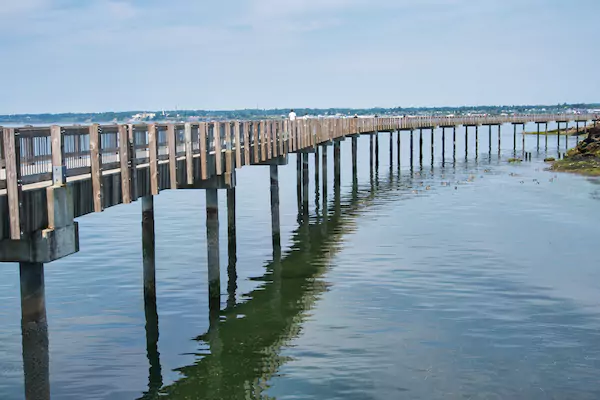 Fairhaven Historic District
Our final stop in Bellingham was the Fairhaven Historic District. The quaint little downtown with red brick buildings, local shops, restaurants, and boutiques was charming but very crowded with tourists. It definitely deserves to be named in the National Register of Historic Places.