Heather Meadows & Picture Lake
We already admired Mount Baker from afar when sailing from San Juan Island to Anacortes. The "Great White Watcher," or Koma Kulshan, as the Native Americans called the mount, is a young volcano in the Cascades. It is the most active volcano after Mount St. Helens; only two decades ago, Mount Baker spewed steam!
We were looking forward to going hiking again after our day trip driving around. However, when we arrived at Heather Meadows at the end of Mt. Baker Highway, skiers were going down the slope, and the area with hiking trails was still covered with a thick layer of snow. Still we managed to walk over the slippery snow after I grabbed my hiking poles. So, we got a great view of the mount and its surroundings.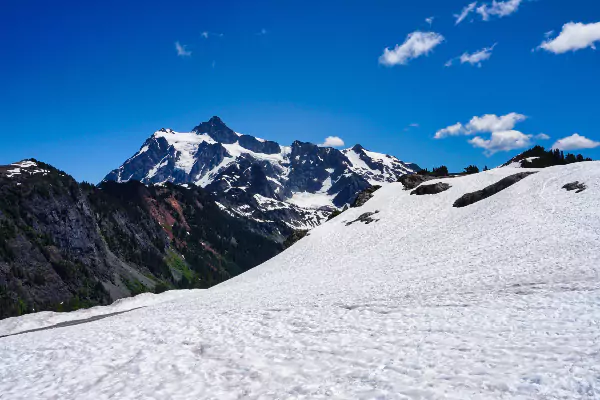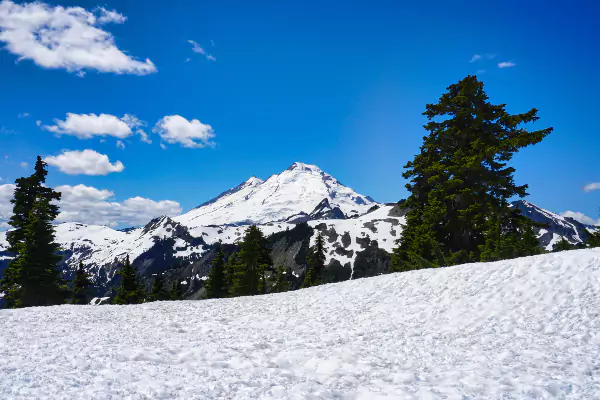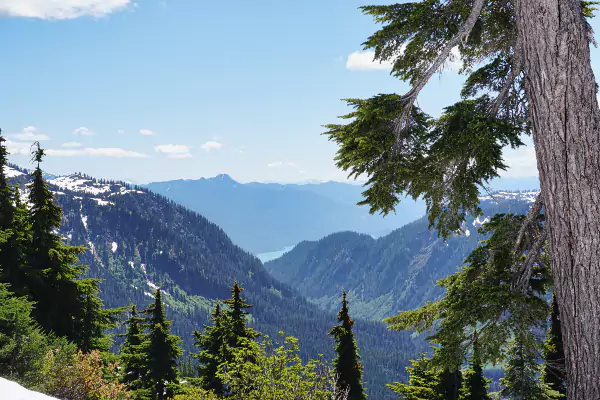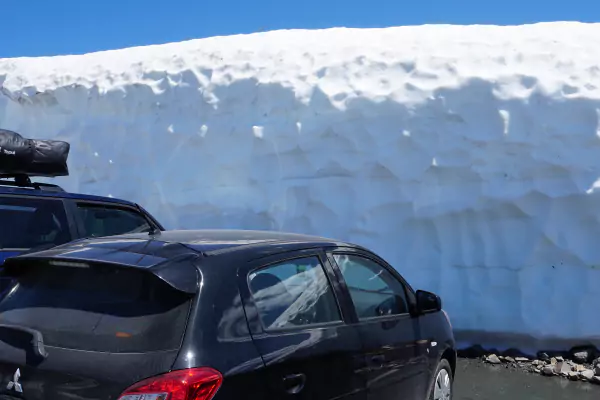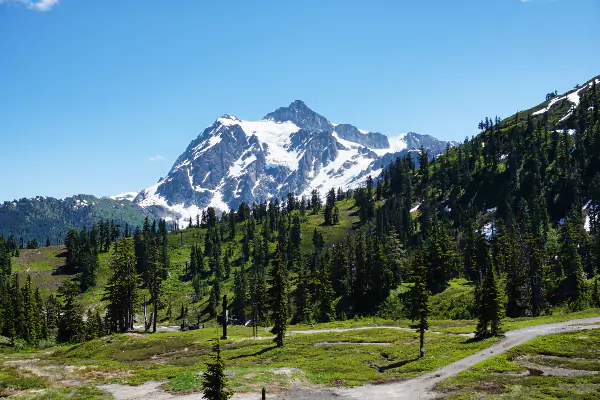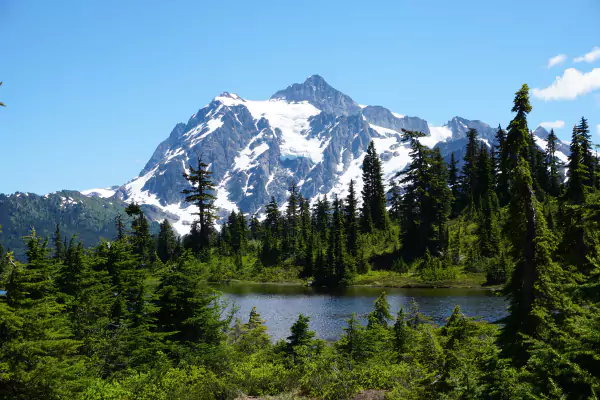 After this slippery "adventure", we took a short walk at Picture Lake to walk the snow-free trail around the lake. As did many other visitors who had to change their hiking plans as well. The Picture Lake trail offered beautiful vistas, but for an alone-in-the-wilderness experience, we have to come back again.
Lake Anne Trail, Mount Baker
We returned to Mount Baker to hike the recommended, moderate Lake Ann Trail, an 8 miles roundtrip through the Mount Baker Wilderness. 
It didn't look promising with the small patch of snow on the trail. However, we still could safely walk around it. We continued our hike through the forest and quickly descended to the Swift Creek Bassin. Mount Shuksan guided us through a varied alpine basin with rough boulders, meadows, gentle streams, and colorful wildflowers. 
Lake Anne Trail, Mount Baker
We crossed Swift Creek twice over stepping stones while keeping our feet dry. Then we walked a gentle climb through an alpine forest. The trail was easy to walk, although it was blocked with fallen trees at two spots; these were not obstacles to discontinuing our hike.
After re-emerging from the forest, the hike changed into what seemed to look like rock climbing! Still, we managed to navigate over the rocks. However, when we turned the corner at 3.3 miles, we realized the hike would end there for us. We adhered to safety first and did not want to fall through the melting snow and get injured by the sharp rocks. We couldn't walk around the snow patch either.
After a quick lunch, taking in the magnificent view of the mountains, we followed the same path as we had come, back to the car. The climb back to the parking lot was steeper and took longer than expected. While we took a break, we saw the huge falls near Heather Meadows in the distance, which we apparently had missed in the morning while descending.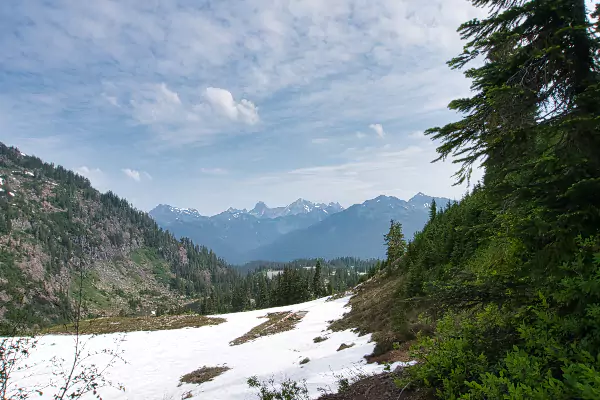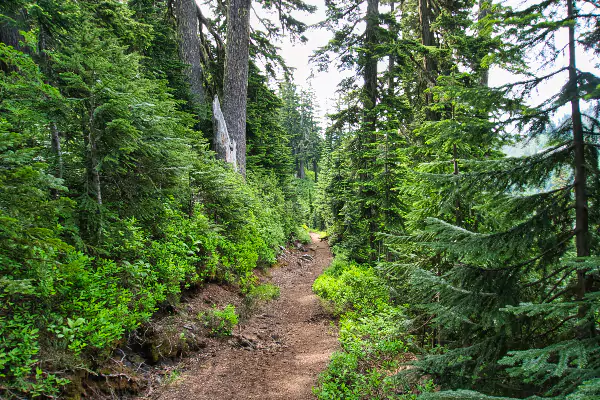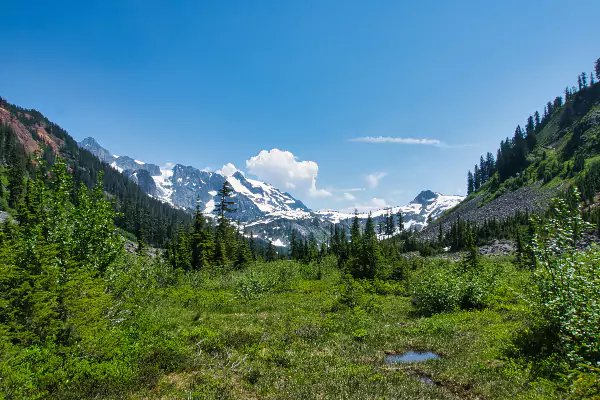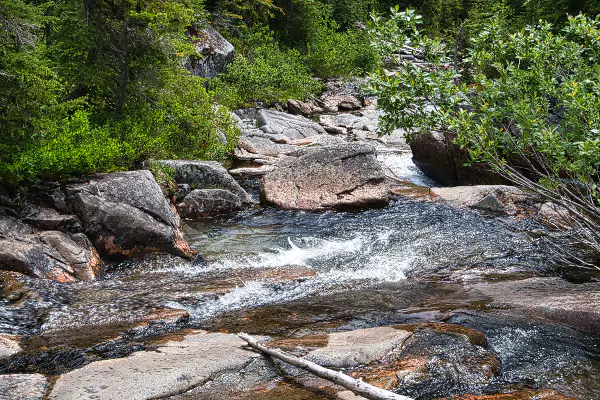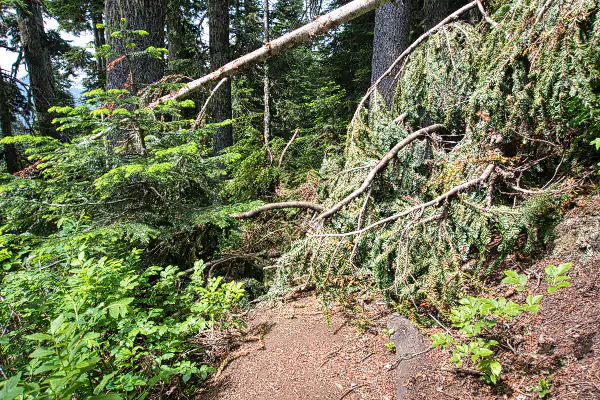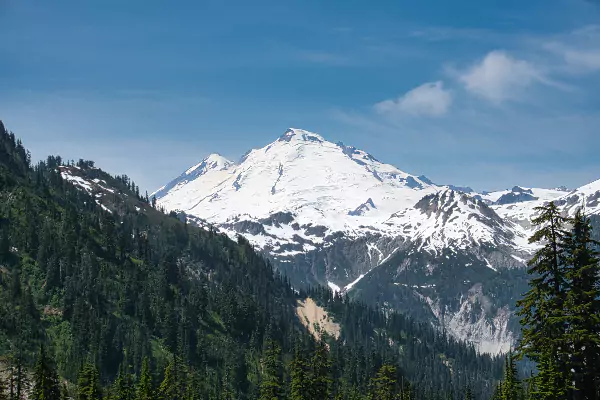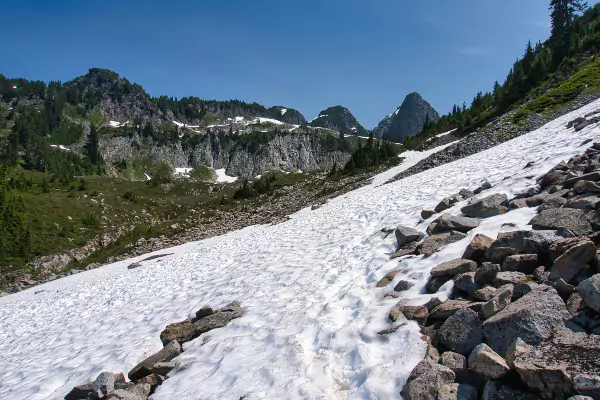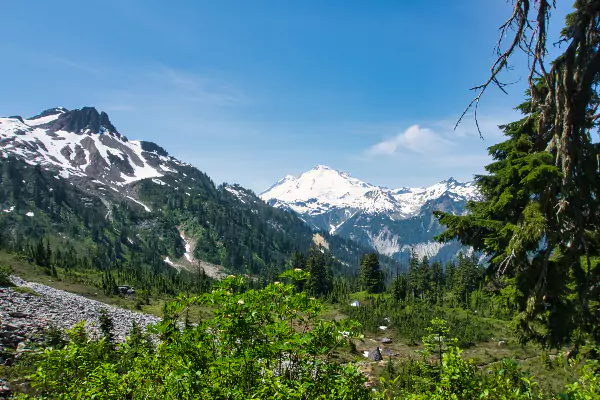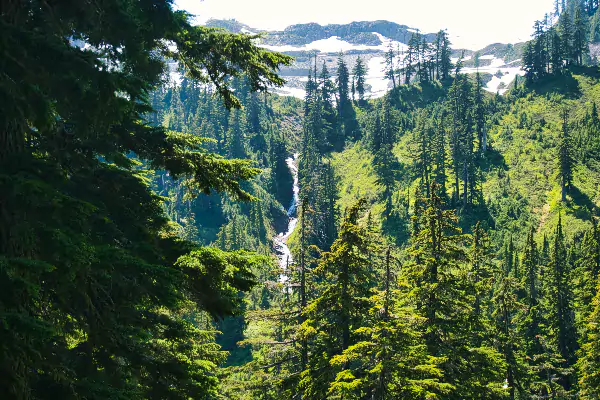 Even though we hadn't made the hike all the way around, the 7 out of 8 miles we completed had been fantastic in every direction and well worth the hike.