North Fork Nooksack River​
At several spots along the Mount Baker Scenic Highway, near Glacier, WA, we had access to the 48 miles long North Fork Nooksack River in Mount Baker-Snoqualmie National Forest. This river was advertised as the most scenic of the three forks of the Nooksack River. Of course, we wanted to see that ourselves, so we hiked a few of the North Fork Nooksack River trails and visited some scenic viewpoints. 
We got our first close glimpse of this beautiful river while walking the Nooksack Trail that started just across our lodge in Glacier, WA.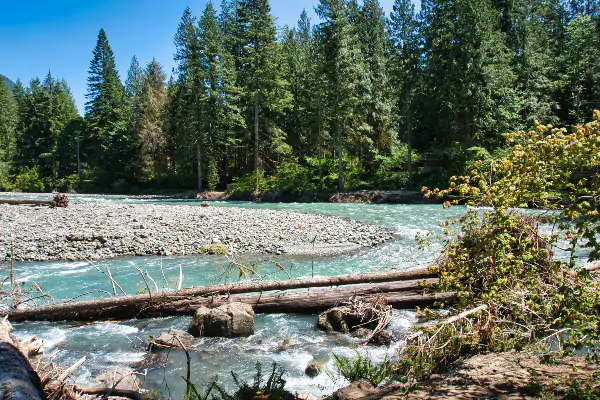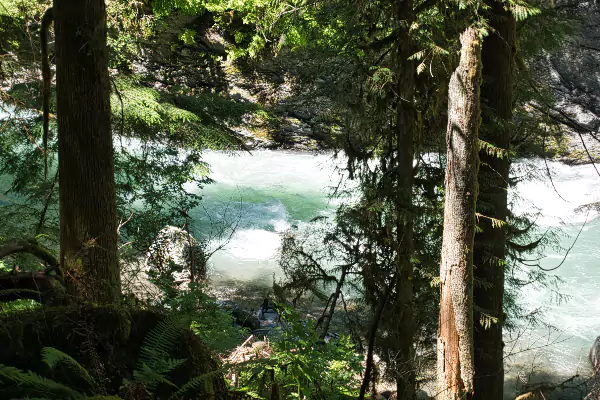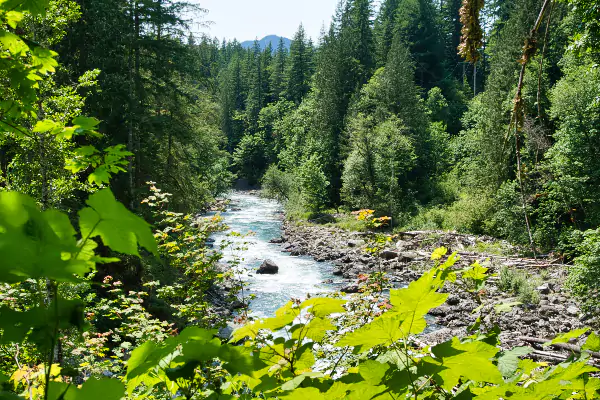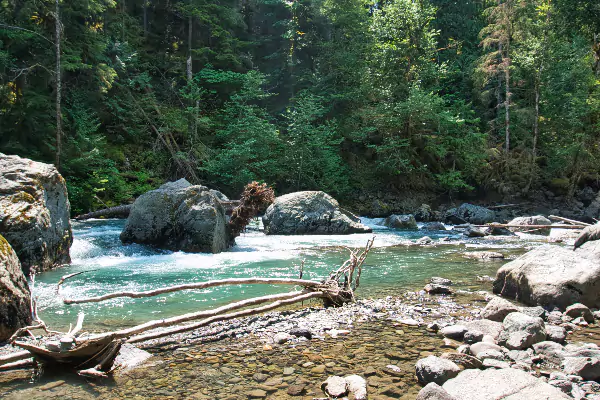 The Horse Shoe Bend Trail
On the Horse Shoe Bend Trail, we followed the river through the national forest. While walking up and down the trail, protected against the sun by old trees, we got scenic views of the blue-green glacier water rushing through narrow canyons or meandering through the riverbed filled with large boulders and thrift wood.
On a different hike following the National Forest Road, we got the bend view of the actual Horse Shoe Bend.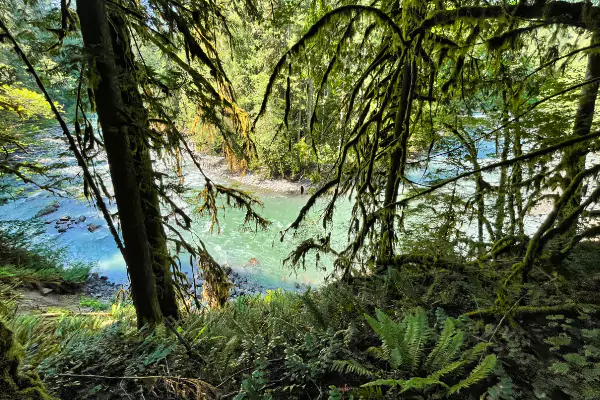 The Nooksack Falls is a twin waterfall that falls 88 feet. The viewpoint is fenced off as a safety precaution; from the 1940s to 1999, several tourists fell off the slippery rocks and died. Even with the protective fence, I stayed as far as possible away from the edge.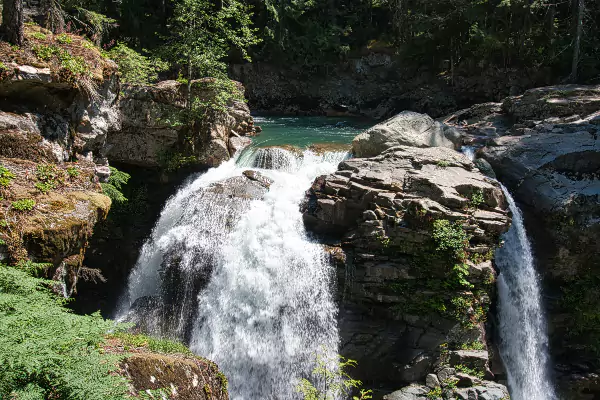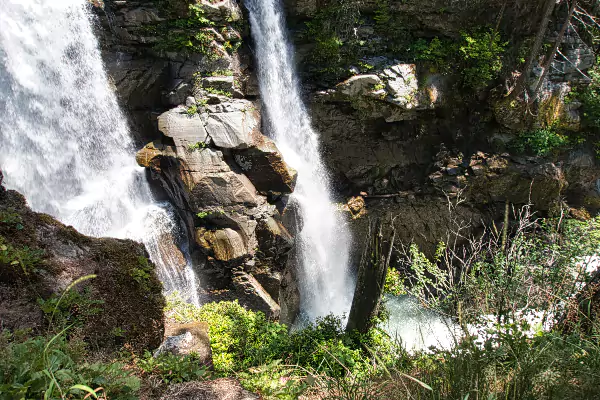 How The River Got Its Name
Bracken ferns' roots were an important staple food for the Salish/Nooksack people. Along the river, I saw these strikingly bright bracken ferns bloom everywhere! The river provided an endless supply of these fern roots. So the native people named the river "Nooksack," which translates in English into "always bracken fern roots."