And around 9 am, we were hiking again, this time the SP11 Olst to Wijhe leg! Because of clear, crisp, sunny winter weather, we looked forward to this day hiking through the IJssel delta. 
From Olst's train station, we returned to the IJssel river. Near the river's edge, we saw an unique work of art, the "Baken van Overijssel" (Beacon of Overijssel). The statue marks the provincial border, a ring symbolizing the letter O of Overijssel, and the wave suggesting the IJssel River.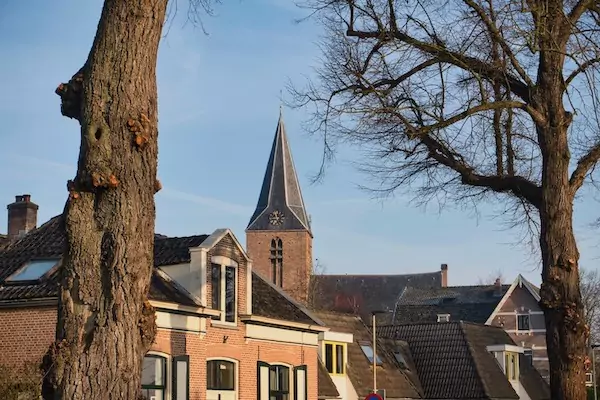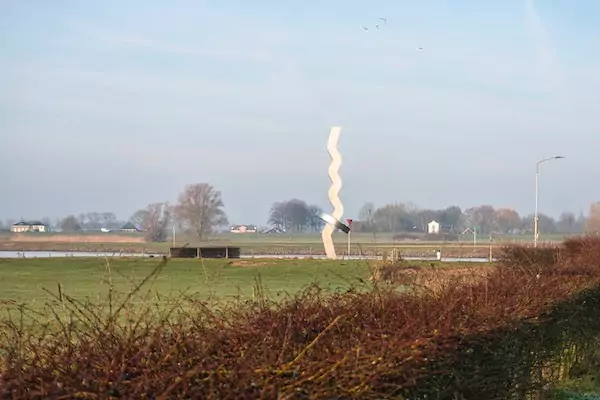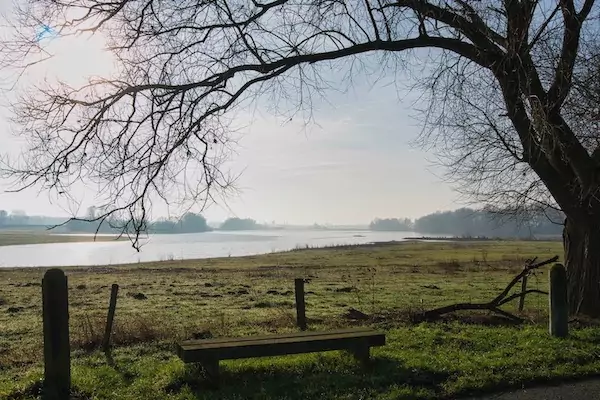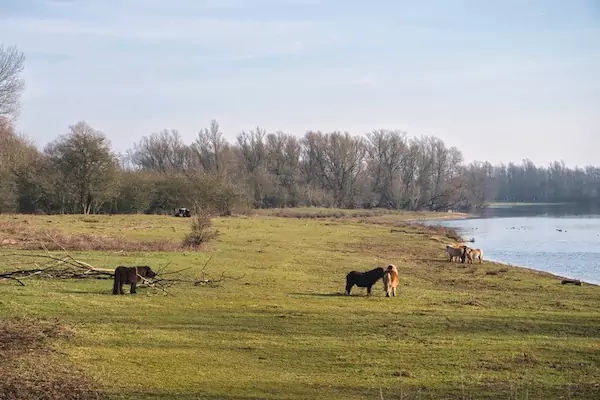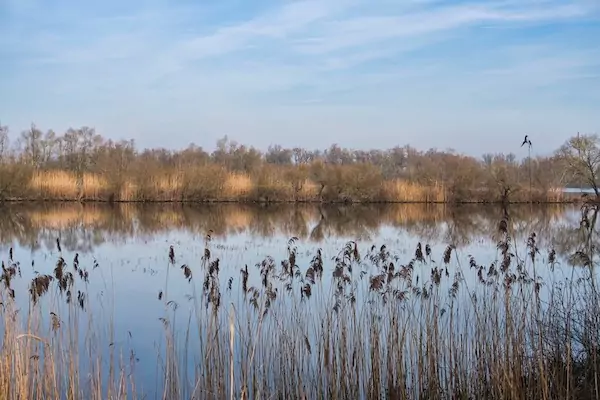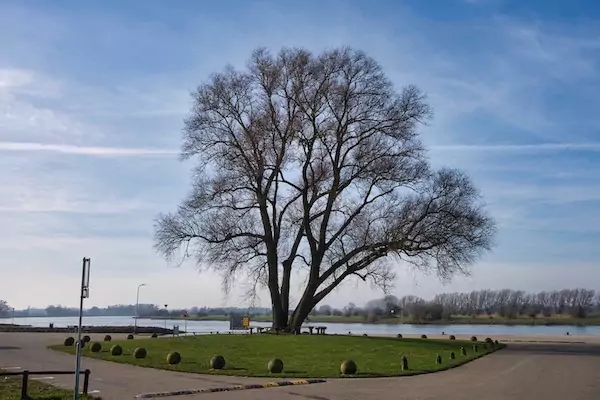 The frozen floodplains overwhelmed us with the countless picturesque views, for example the view near Fortmond towards Olst. As of 1989, the IJssel river in The Duursche Waarden is no longer controlled by levees but the river can flow freely like it once did. Therefore, today, the site returned to its original, natural river landscape. Birds thrive here!
Near the ferry of Wijhe, we left the IJssel behind us  to and went to Wijhe's train station to start day trip G,
"Het Nijenhuis" trail.
Day Trip G, The Nijenhuis trail
Before walking to Heino, we ate our lunch near the train station of Wijhe. The Nijenhuis trail led us through a typical, but never dull, Dutch landscape with canals, meadows, farms, and woods. 
Spring had also sprung, and crocuses and snowdrops bloomed everywhere. The highlight of the Nijenhuis walk was Nijenhuis Castle, located south of Heino. Nijenhuis Castle is one of the best-preserved manors in Overijssel, dating back to 1382. .
The "Belle Bench," close to Nijenhuis Castle, is a lovely tribute to Miss Belle van Ittersum. Belle grew up around 1800 in the Heino area and recorded her short life (she died at age 25) in detail so that we now have an insight into the life experience of a young female noble. 
After a short break here, we walked the last few miles to the train station in Heino to return home after another wonderful day of hiking.