How wonderful it is to be back in the Pacific Northwest to continue our traveling adventure again! I was excited to see the beautiful white mountaintops flying into the area again. After we landed and drove to our accommodation, everything looked cheerful. Driving through Portland, we saw beautiful roses in full bloom along the side of the busy highway in Portland. 
A few hours later, we had settled in our Airbnb. We went out to buy some snacks and drinks for the evening. We skipped dinner because we were still full of all the snacks and food we got during the flight. I went to bed early, tired after this 33 hours long day.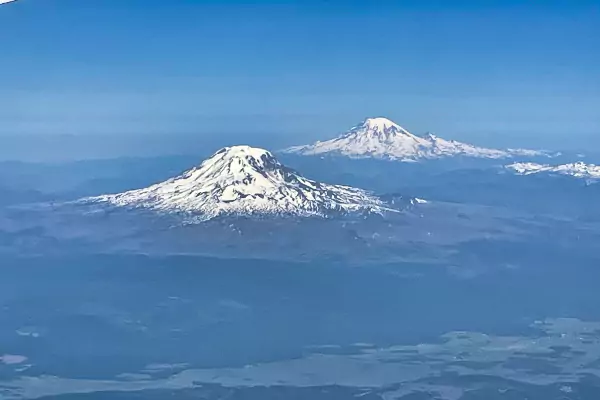 Hiking in Kelly Point Park
Since my biological clock was still 9 hours ahead, I woke up early the next day. Hubby and I decided to explore the area right away. After a long flight, with hardly any movement other than visiting the toilet, stretching my legs always will feel great.
We drove to Kelley Point Park, which was only a 20-minute drive from our current Airbnb. We visited this park five years ago, in September 2018, when we lived in Hillsboro. The park is an oasis of peace in Portland's industrial seaport area. Even on this bright, warm spring day, we were the only car at the parking lot near the entrance.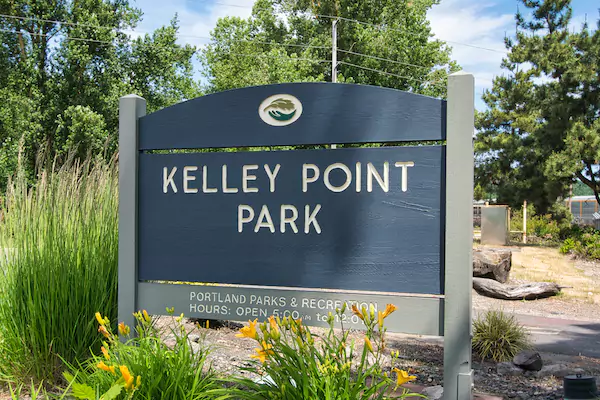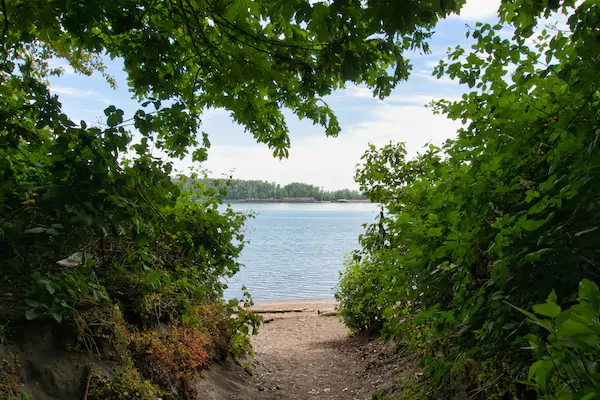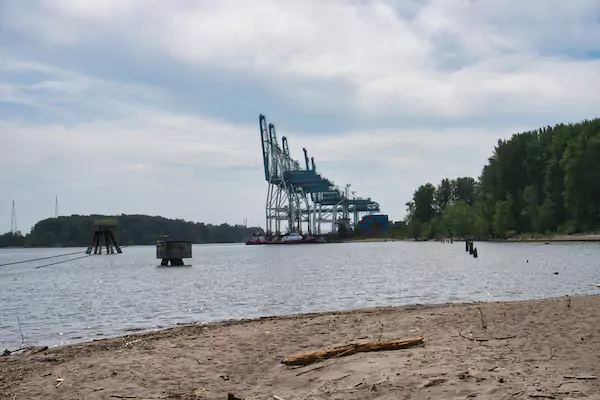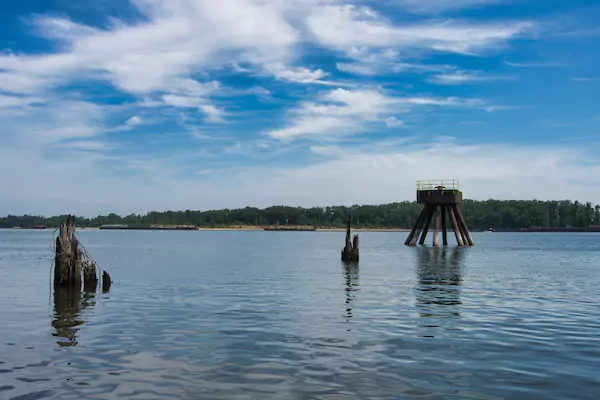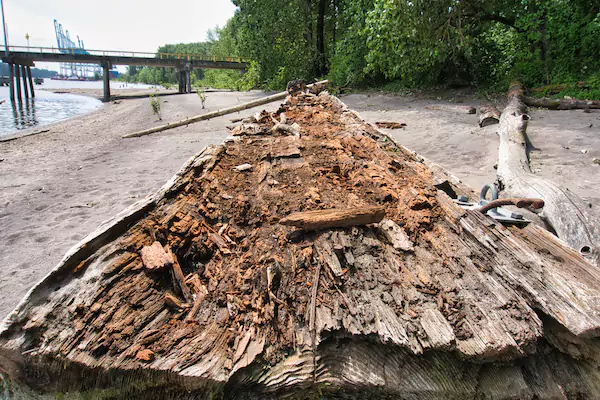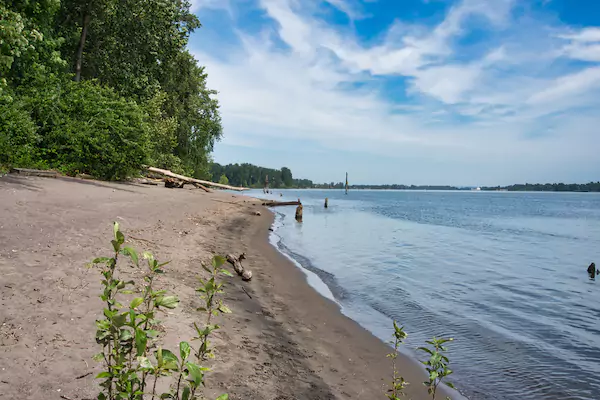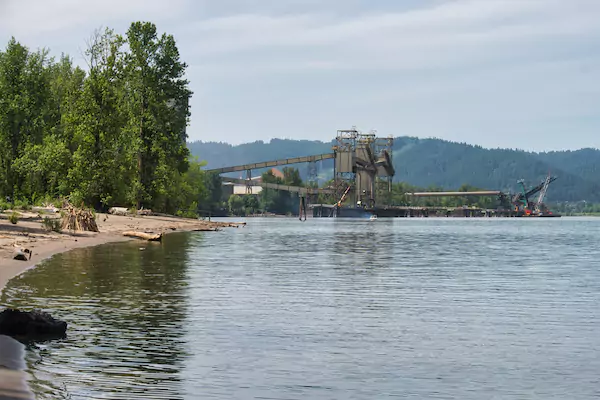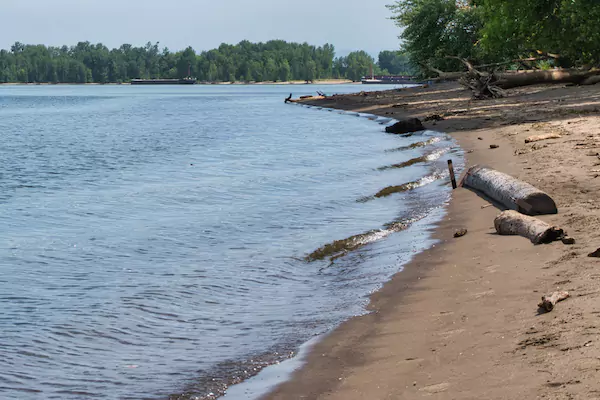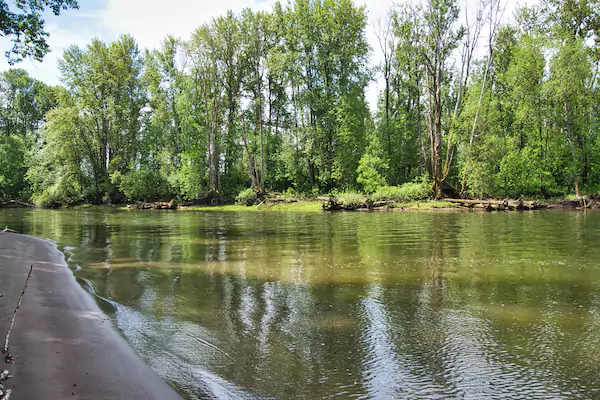 A carpet of cotton "snow" covered the trails. We remembered the sandy beach with driftwood scattered throughout. The bugs reminded us that we should not leave the anti-repellent in the car the next time we head out for a hike. 
We walked further along the beach to Kelley Point Park's most northern tip. At this spot, the Willamette River flows into the Columbia River. And although industrial activities are present here, the sight of two merging rivers is beautiful and feels special.
The magic of a hike in nature started to happen again: I felt energized, relaxed, and reloaded after our hike.
It is great to be back again