We were on our way early to the northeastern part of Lassen Volcanic National Park. We wanted to hike the 4.7-mile Cinder Cone Trail, which was described as "challenging," "hard," "exposed," and "only for the avid hiker." We, therefore, came prepared with water, drinks, food, hats, sunscreen, and hiking poles.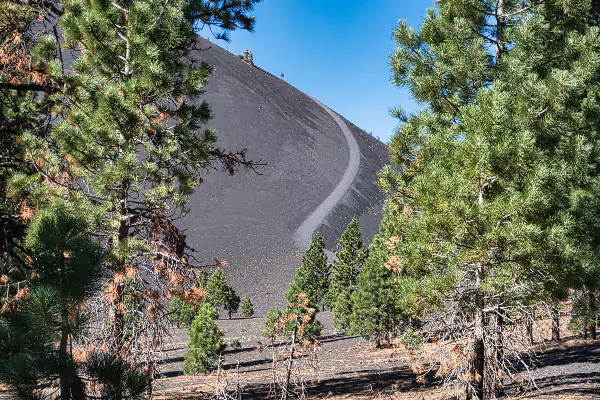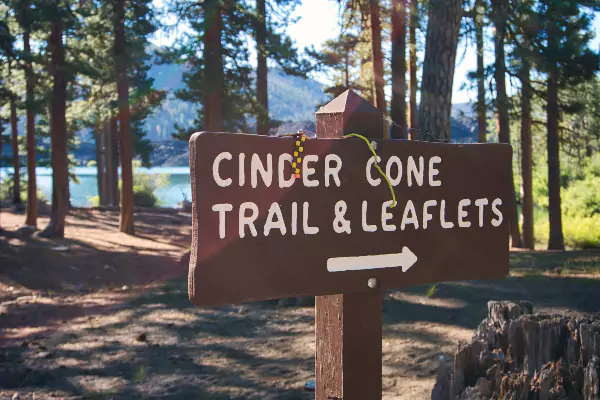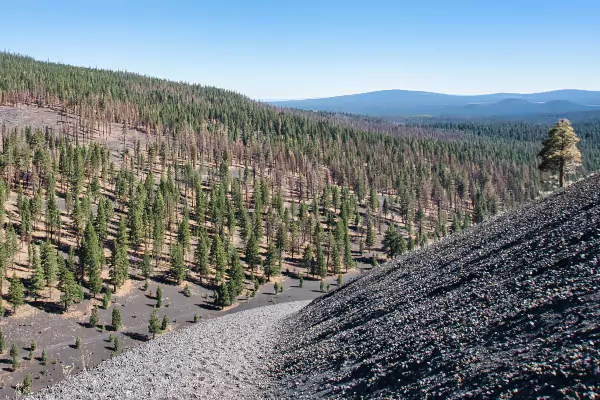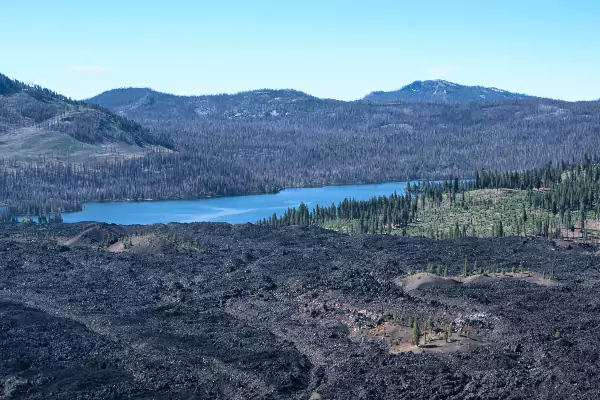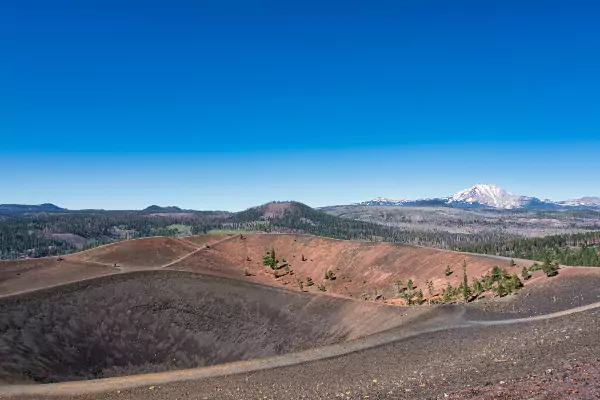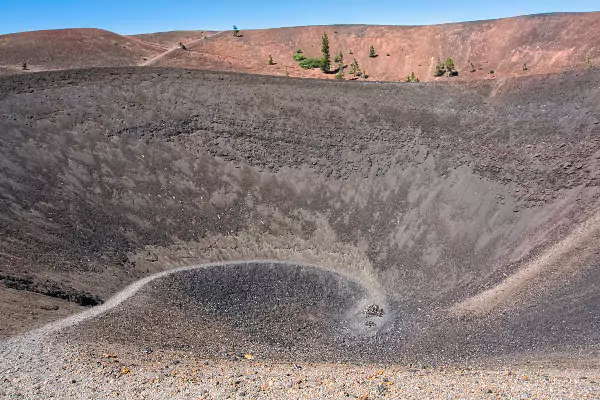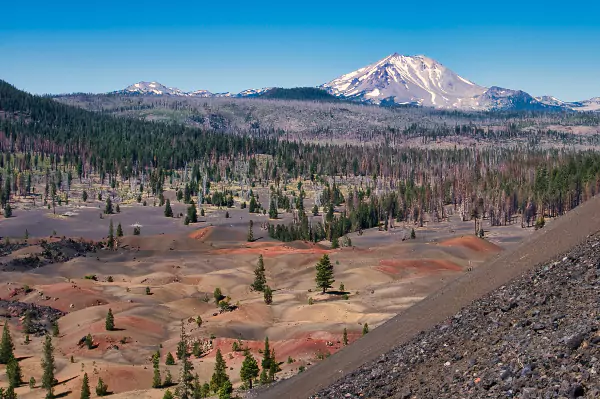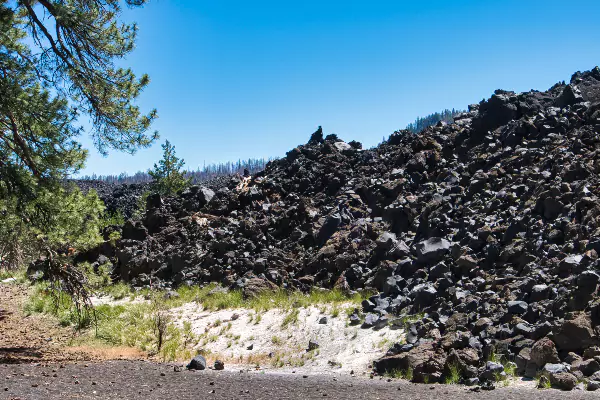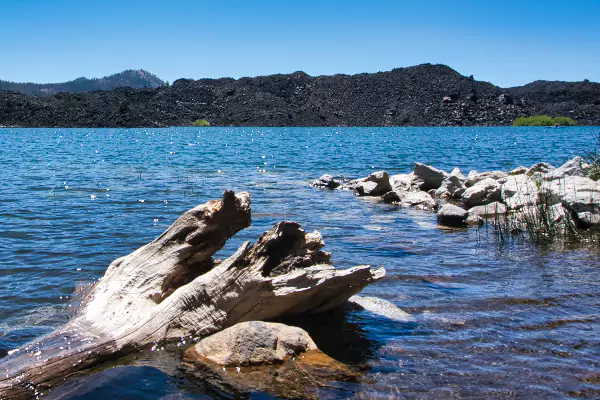 The trail was definitely challenging due to the steepness and the loose gravel. However, slowly but surely, we pinnacled our steepest climb ever. We were awarded amazing views of Lassen's wilderness with the cinder cone, the Painted Dunes, Lassen Peak, the Fantastic Lava Beds, and two lakes! And, of course, we daredevils also descended inside the steep cone. 🙂
For the first time, I climbed on, reached the top, and descended into a volcano. These new experiences make our travels through the United States memorable and so worthwhile. I love it!