Today was a beautiful Spring day, sunny with a temperature of about 70°F in the afternoon. I desperately wanted to sit outside near the Snake River in shorts and a sleeveless top, soaking up the sun while sipping delicious white wine. We stayed in the area, and only went to Glenn's Ferry and Three Island Crossing State Park, just a few miles away.
Glenn's Ferry was one of the most famous river crossings on the Oregon Trail; pioneers crossed the Snake River at the Three Island Crossing until 1869 when "Gus" Glenn constructed a ferry to expedite freight and emigrants. His boat, which could hold two wagons, cut nearly twenty miles from the former route.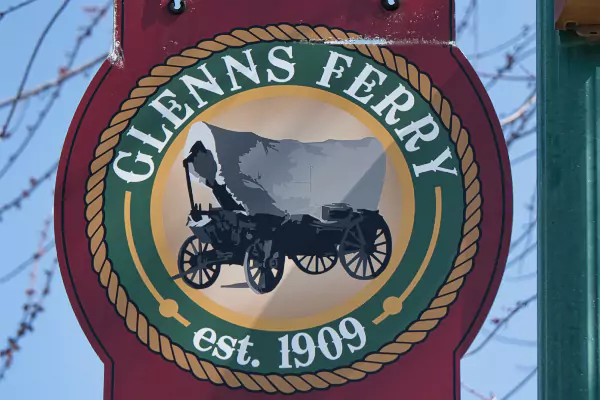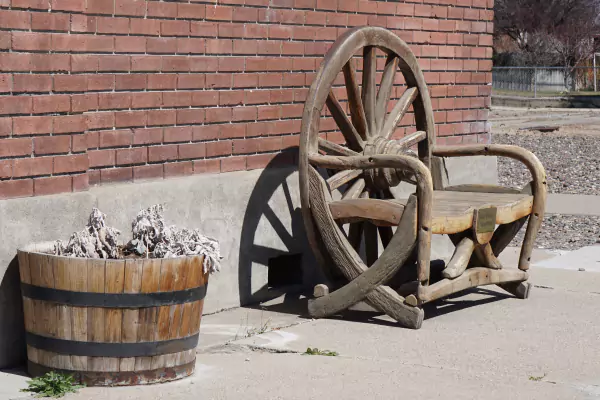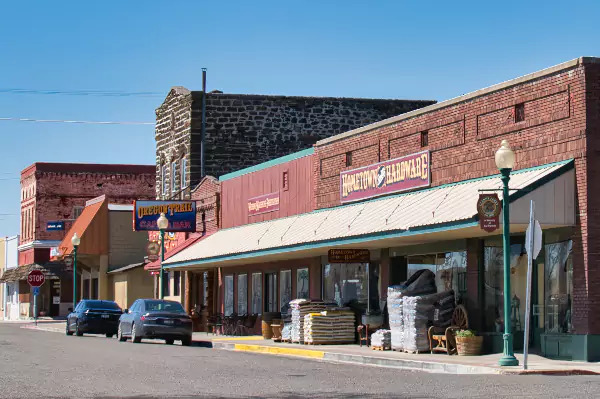 Three Island Crossing State Park
We walked to the state park and didn't have to pay the entry fee this time; as pedestrians, the entrance was free. We saw the three islands in the Snake River and walked part of the original Oregon Trail. We photographed a few wagons from that era and saw the remnants of Glenn's Ferry.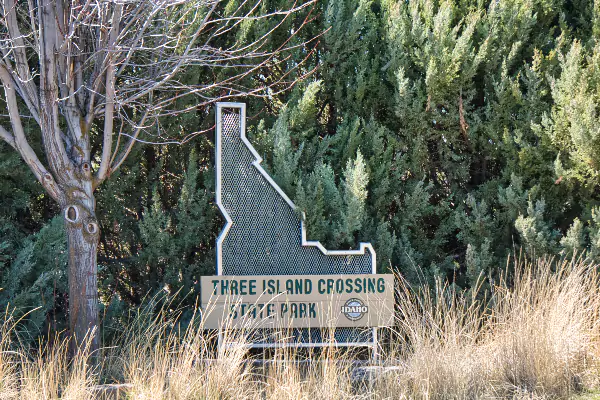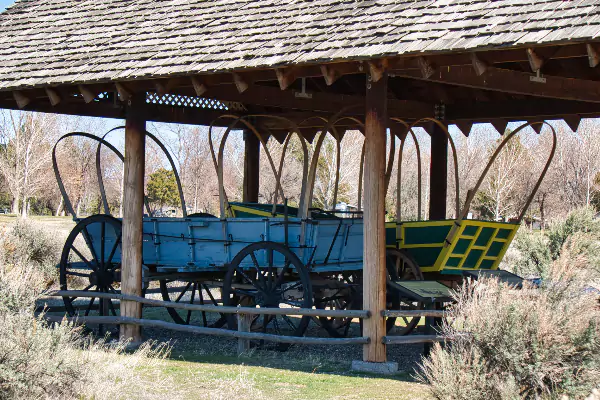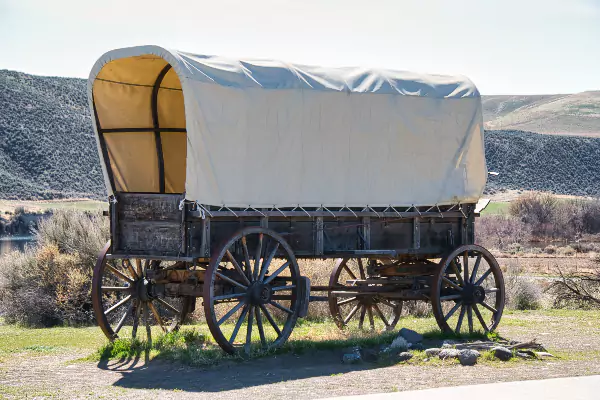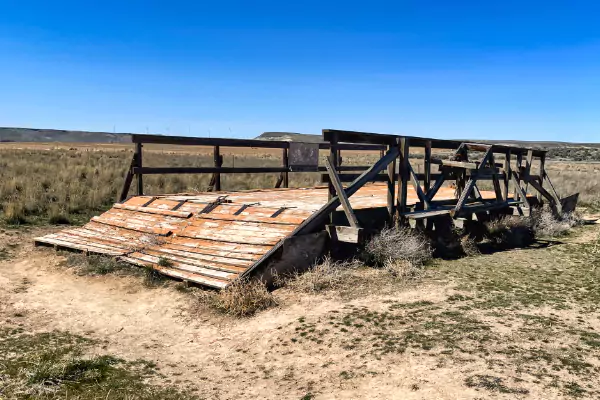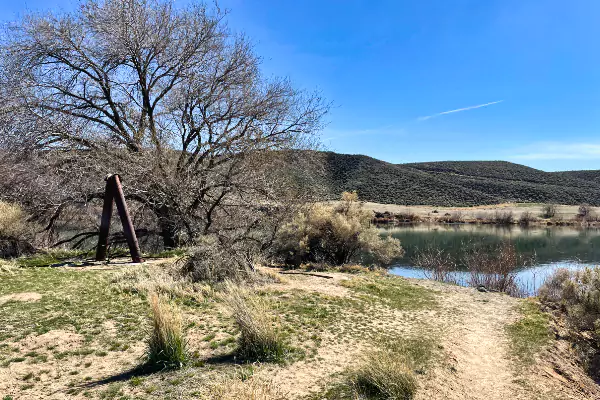 At around 3.30 pm, we were back home and enjoyed the warm sun. As did Hemmes! He was excited to be outside for the first time this year! He wandered around exploring the area, however, not without constantly keeping an eye on us.