We slept in this morning, and after a coffee, the first things on our list were to make an itinerary for the upcoming days AND to get the necessary groceries. We decided not to go to the local grocery store (where we bought a pizza and bottle of wine yesterday) because the store didn't sell any fresh produce.
Just after lunch, we drove to Twin Falls to get groceries at our favorite store, Winco.
Then, we headed to Shoshone Falls Park. The Shoshone Falls are also known as the Niagara of the West. Apparently, we were here on the wrong day and time since there was hardly water flowing over the edge! Still, the park and the hike along the deep canyon following the Snake River were quite impressive.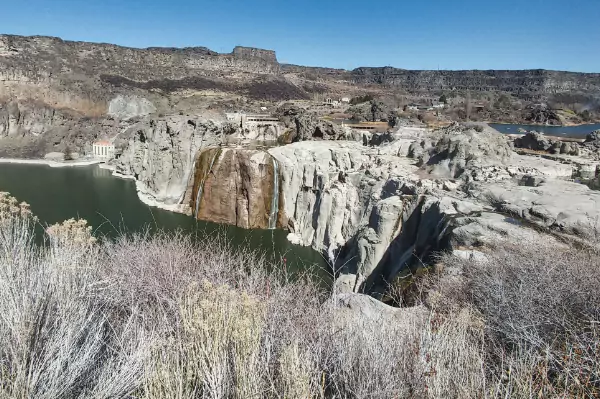 Evel Knievel, the Dare Devil
We also climbed the handmade hill from which the famous stuntman Evil Knievel attempted to jump the Snake River canyon on his steam-powered "skycycle" in 1974. He failed but did survive. He must have had nerves of steel!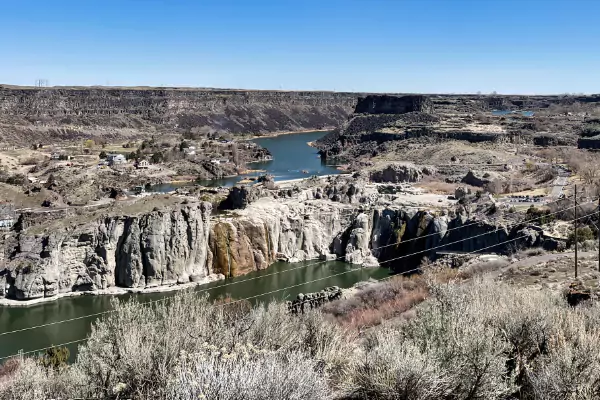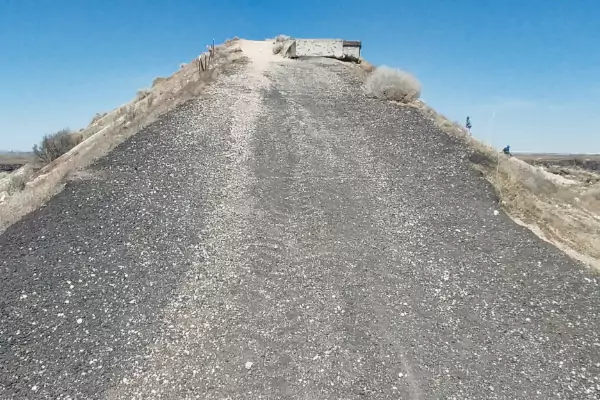 After our hike, we drove to the most famous bridge in Idaho, the 1,500 feet long Perrine Memorial Bridge built in  1926. It crosses 486 feet (148 meters) above the deep Snake River Canyon. My fear of heights kicked in due to the canyon's depth and made me to avoid leaning against the fence to take a better picture.